It is a wonderful place. Not only does it have 2 main squares but also it is one of the most populous locality in Slovakia. Moreover, it also has the longest pedestrian zone in the whole country.  This is Žilina – a Slovakian city which has just gained its next advantage – beautiful flower towers in the heart of the city centre.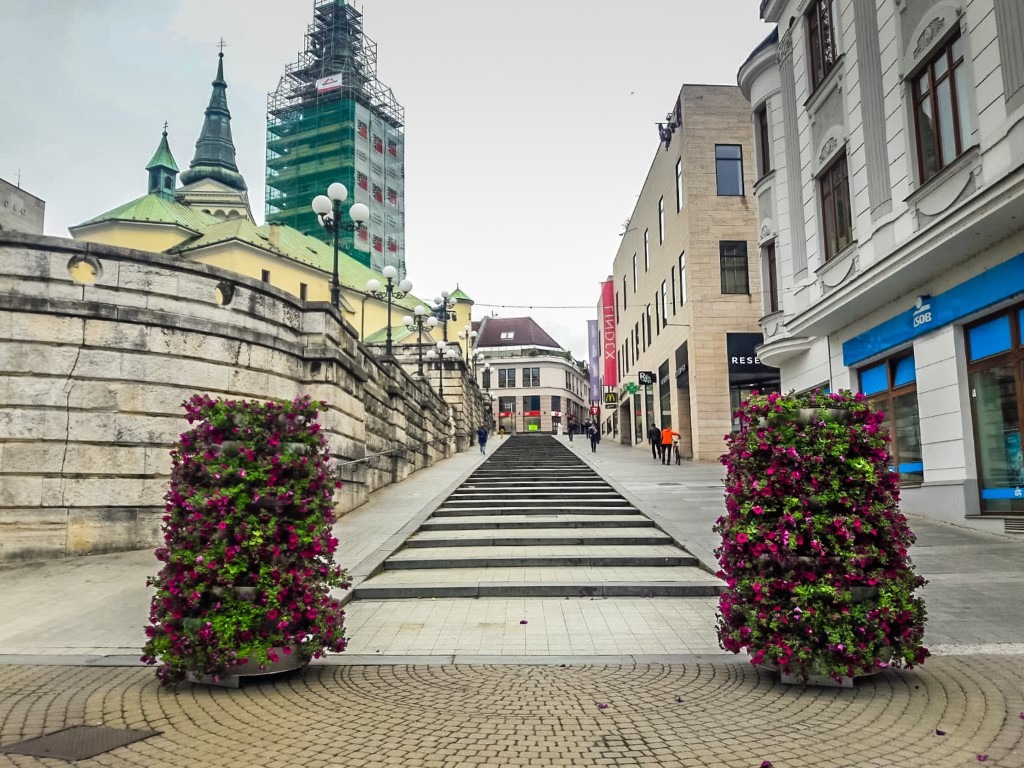 Žilina, Slovakia | Source: www.terra-flower-tower.com
Žilina is very popular among the Polish tourists – situated only 77 kilometres from Cieszyn, it has a very convenient rail connection which in addition encourages people to visit this charming place even more. It may be a fantastic idea for a weekend and believe us – there is a lot to see!
On the longest pedestrian zone in Slovakia, there are two bustling squares with picturesque tenement buildings and a fountain. You will find there also a lot of restaurants with local rarities and some idyllic space to relax. In the lovely centuries-old place, you cannot miss the floral decoration which introduces and emphasizes the charming colours of the squares.
Žilina, Slovakia | Source: www.terra-flower-tower.com
The flower towers are situated in the most representative part of the city – nearby the stairs which connect those two already mentioned squares. The main market called Mariánske námestie is also full of floral compositions in various colour shades. Those 2 meter high half models of Flower Towers can be seen also close to the town hall – the special models of the products can be easily situated along walls without any space loss.
Žilina, Slovakia | Source: www.terra-flower-tower.com
We strongly recommend visiting Žilina as it may be an interesting place for people who appreciate historic architecture, tranquillity, positive energy as well as beautiful floral decorations.
Click below in order to see the Flower Towers in the Slovakian city Žilina.
Žilina, Slovakia | Source: www.terra-flower-tower.com