It would seem that bushy ornamental plants are an option only if planting directly in the ground. It turns out that the most beautiful specimens can be easily grown in containers – provided that they are really large containers. A palm tree or cannas  in the center of a paved square? No problem!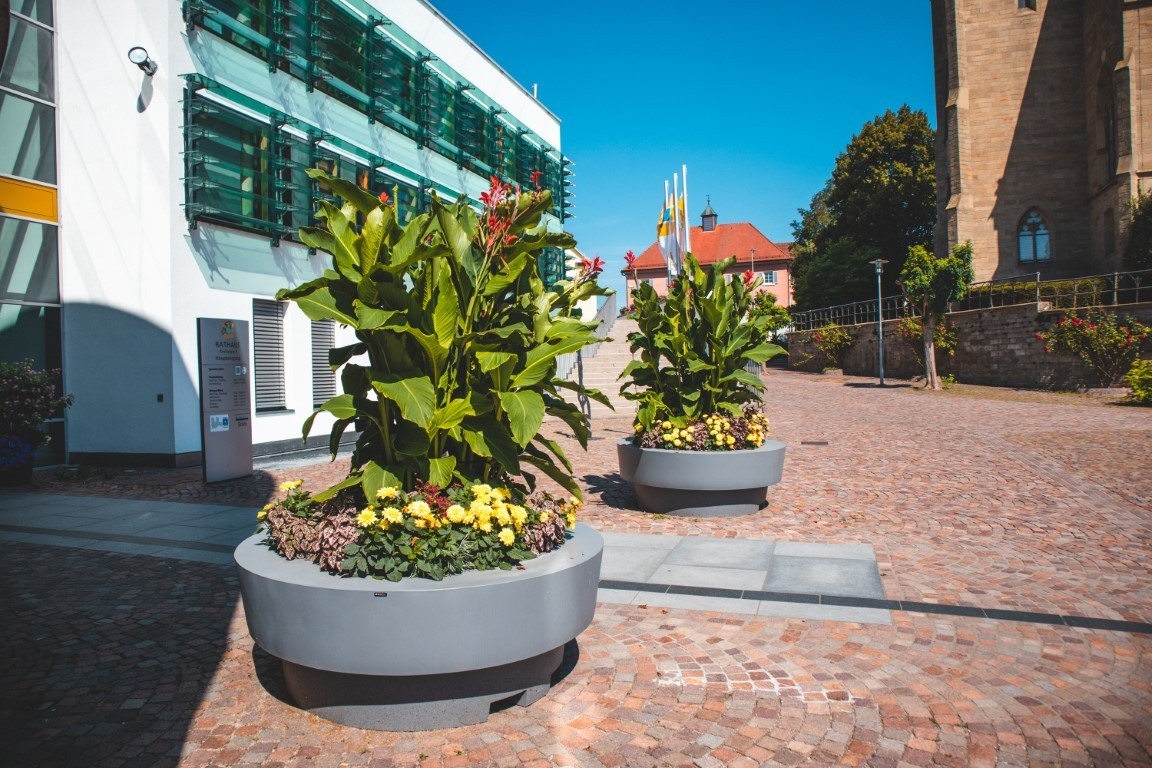 Bad Rappenau, Germany | source: www.terraform.pl
In the town centre of Bad Rappenau (Germany), as in many European locations, there is a large paved square with no place for traditional plantings. Nothing stands in the way of launching into this space the most popular "urban" plants in pots – surfinia, ipomea or pelargonium. However, since it is just an individual accent, won`t it disappear in the enormous space of the center?
Bad Rappenau, Germany | source: www.terraform.pl
There is such a risk. In really vast places, large plants, shrubs or ornamental trees will work best as they stand out from the market squares, becoming their most beautiful decorations. But how do you bring such demanding specimens to cobbled areas?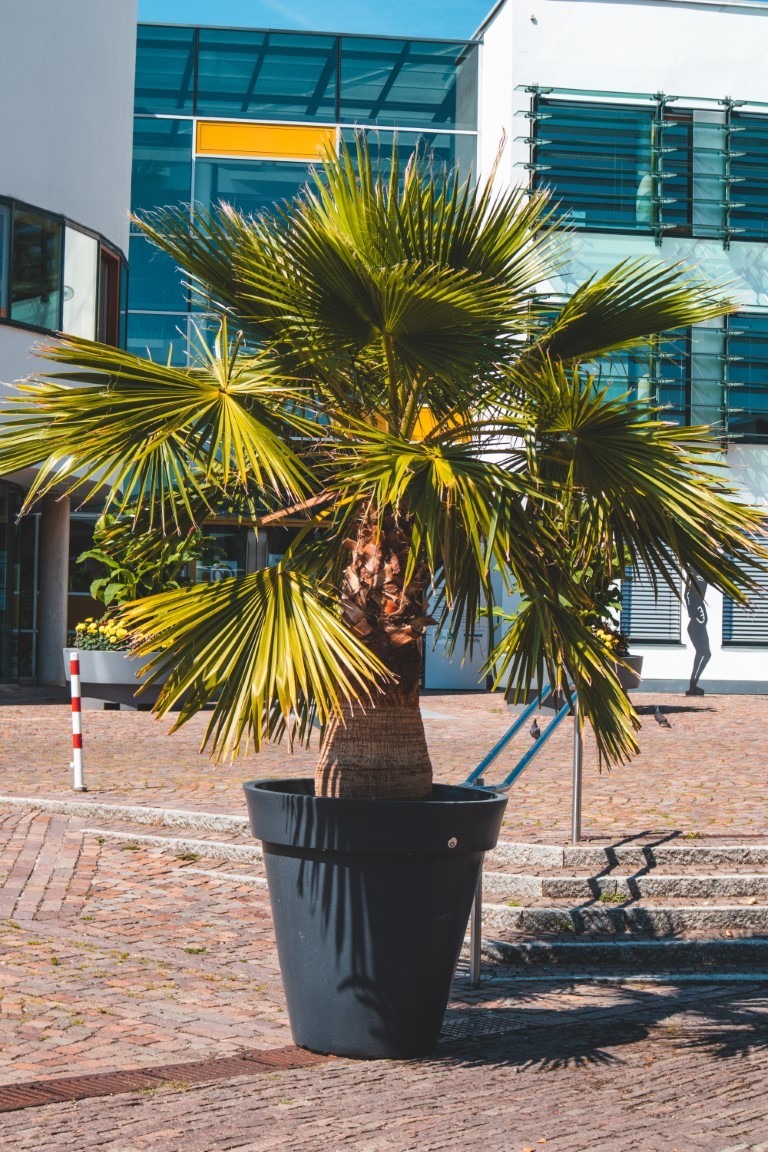 Bad Rappenau, Germany | source: www.terraform.pl
The lack of soil is not an obstacle – in the town of Bad Rappenau there are both extensive palm trees and lush cannas. It was possible thanks to the use of specialized tools. Really large pots  (the classic Gianto model and its variant with a seat) turned out to be capacious enough to provide the plants the right conditions.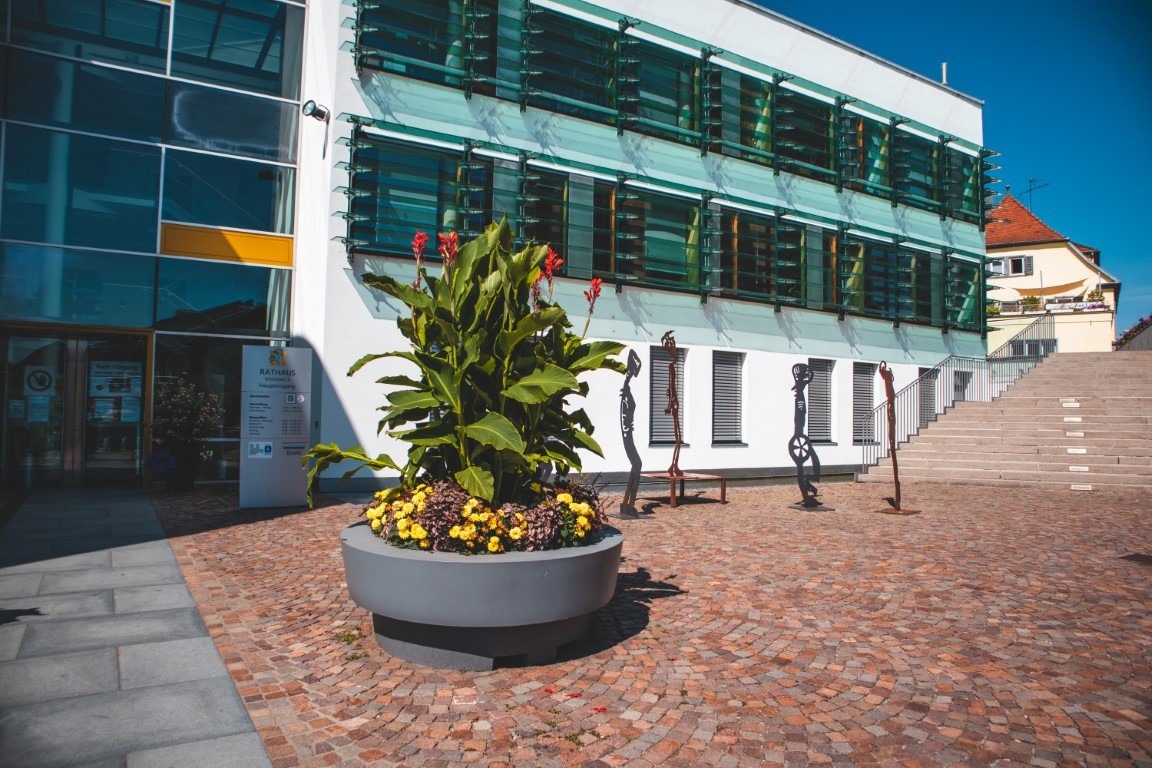 Bad Rappenau, Germany | source: www.terraform.pl
An additional benefit is the mobility of such elements – this is important especially in places where sometimes free space is needed, for example, for open-air events. Gianto Sito is equipped with the function of the bench which is a very desirable element in the heart of every city.
Light and at the same time solid large pots that went to Bad Rappenau allowed to create a really interesting arrangement. Both the cannas and the palm trees have grown to impressive sizes.