If a city is to be a pleasant place to live in, a properly designed and useful space is not enough. Aesthetics, modernization of neglected urban elements  and properly  maintained plants are important too. It is worth adding some magic ingredient that will start attracting tourists  and make the city recognizable,  but also which will remain in the memory for a long time and even longer in photos. Art in public places, because we are talking about it, has enormous potential. See 4 examples of proven art installations that make a sensation in many places around the world.
Is public art important?
Art is associated with museums and galleries, where you can admire amazing sculptures and beautiful paintings. However, let's face it, such places are not the first choice of tourists who visit the city. Artists found a way to reach a wider audience and this is how public art was created, e.g. graffiti, murals, or sticker art.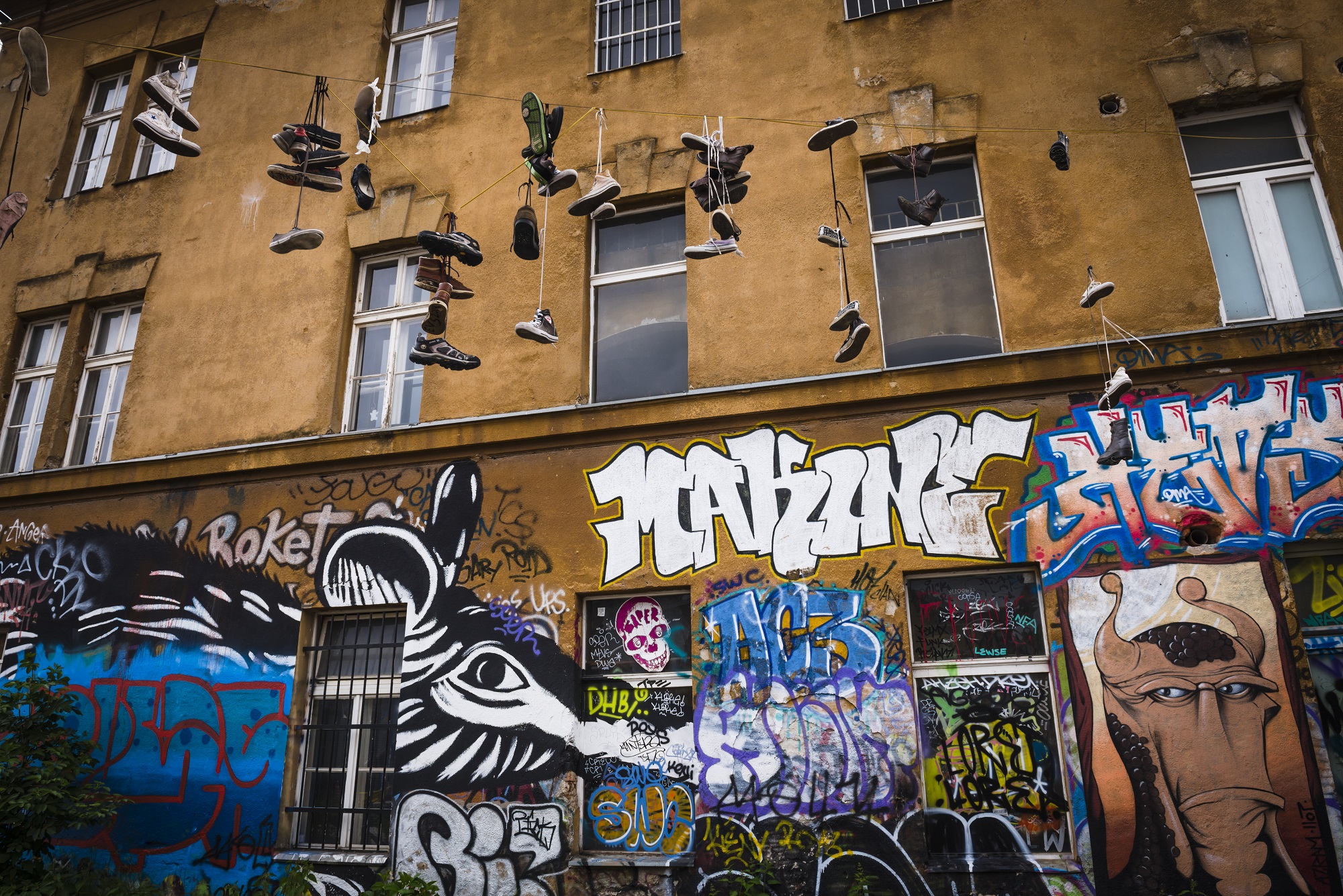 Very often, painting on the walls of buildings is considered vandalism because it damages someone else's property. However, art in public places does not have to be associated only with illegal activities. To enjoy unusual city decorations, all you need is an appropriate design as well as consents of local authorities.
Common accessibility is the greatest advantage for which it is worth moving artistic installations to open, public spaces. In addition, such unique works promote the place, attract tourists and make the city stand out from the crowd. We should also mention their decorative function, as well as the fact that the installations raise awareness of residents and visitors to artistic creativity. Due to its easy recognition, art in public places is often a characteristic meeting point.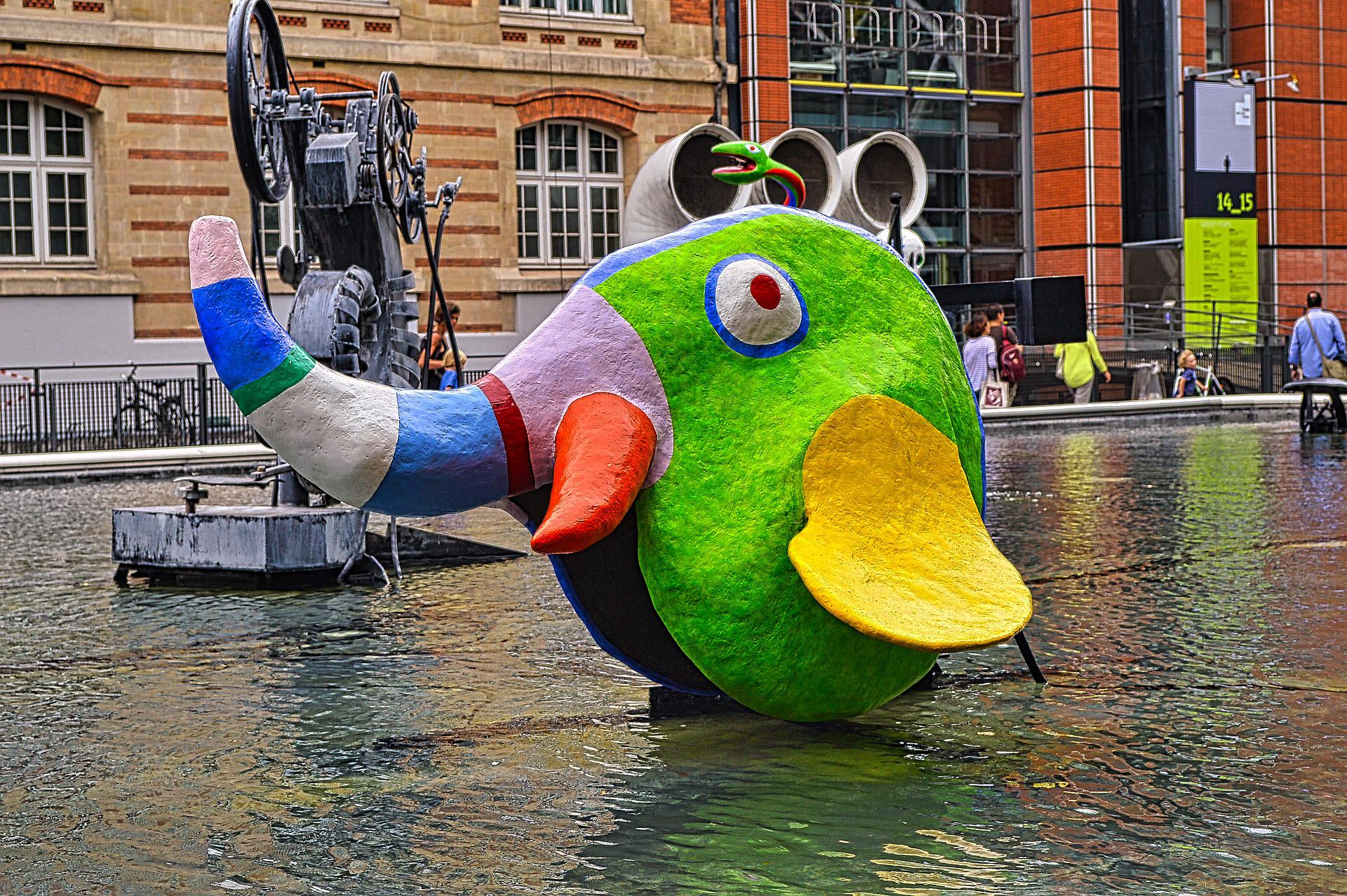 Art installations in public space
Art installations in public places can take many different forms. From the aforementioned murals on the walls of buildings, through spontaneously performed actions, to carefully designed and solidly made sculptures or figures. We have prepared 4 examples of art in public spaces that will enliven the surroundings and can become the elements the city is famous for.
Colorful umbrellas over the street
It might seem that an umbrella is only useful in the event of rain. It turns out to be an item that will allow you to design a very interesting public art. What do you have to do? It's easy. Just hang colorful umbrellas over the street. Thanks to this, a unique alley will be created, providing shade and a unique atmosphere that is worth capturing in the photos.
This type of art installation is perfect for narrow streets and small spaces, where there is no much place for standing decorations. In addition to umbrellas, other decorations can also be hung between the buildings. Openwork elements (e.g. figures in the shape of flowers, butterflies or cranes) made of fiberglass will look great. They are extremely durable as well as resistant to weather conditions, and at the same time have strong, expressive colors. For this reason, they will perfectly match colorful umbrellas.
King of photography – a big sign with the name of the city
A large inscription with the name of the city is a very popular way to launch an art installation into public space. Sometimes a single huge word turns into an entire phrase or a play on words, and in the capital of the Netherlands, for example, you can admire the inscription 'Iamsterdam'. This trend of decorating cities is so strong that districts, housing estates, universities and even parks also want their own inscription.
Why is this happening? A large inscription with the name of the city has all the necessary features to become a must-have for any souvenir photo. Firstly, it is large and attracts attention, secondly, a glance is enough to be sure where the photo was taken, and thirdly, it gives almost endless possibilities of posing. More creative people will quickly abandon the idea of simply standing next to a large inscription in favor of spreading out in the letter "o" or standing on the highest possible part of an artistic installation.
Original XXL figures
Sometimes a beautifully designed green space only needs a decorative icing on the cake, and on the other hand, there are highly urbanized places that only lack some nature. In both cases, the answer to the problems are huge openwork figures that work very well in the role of public art.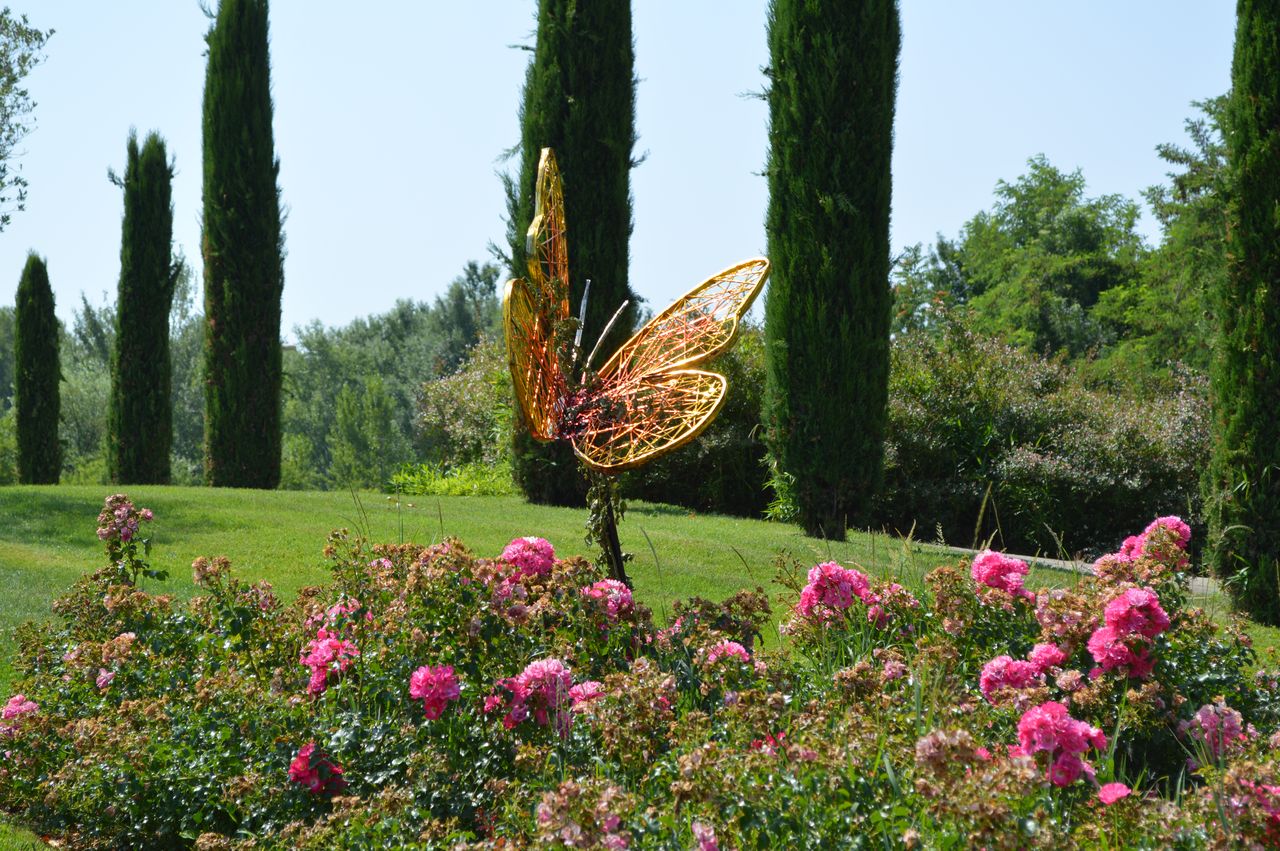 You can choose from sculptures in the shape of butterflies, dragonflies, flowers or decorative spheres. Thanks to such elements the space gains a unique character. Of course, we do not forget about the places in which concrete predomines. Then the best solution is to create floral arrangements in a openwork bowl flower or a tilted globe. We guarantee that the effect will be electrifying.
Light illuminations not only for Christmas
The public space should be delightful during the day, but also after dark. That is why at Christmas, when the sun is setting very quickly, cities choose illuminations first and foremost. At this time, the market square, streets, roundabouts and shopping malls are decorated with millions of tiny lights, which are shaped like stars, baubles, gifts, reindeer (see our post on glowing Christmas decorations).
This type of Christmas art in public places is extremely popular, so why not choose the magic of light also in the summer season. After all, warm evenings encourage walks and it is worth preparing the surroundings for residents and tourists. Illuminations will look particularly good in the company of water reservoirs or fountains. Then the colorful rays reflecting from the water surface will create a fabulous spectacle.
Say yes to art in public places
Public art is not only graffiti or expensive sculptures made by artists. To create an eye-catching art installation, you need a few simple elements, such as colorful umbrellas, openwork decorations and a few lights. When you add flowers to it, you will get an extremely beautiful decoration that will enliven even the most concreted space.
If you like our ideas, see the catalog of summer decorations from Terra Group or contact your Sales Advisor.