The street green belts are different – sometimes they can be covered with lawn and sometimes planted with trees, ornamental plants or shrubs. However, what to do when they do not exist in a traditional form, and instead of the natural substrate, there are only pavements? Greenery may appear in these places too!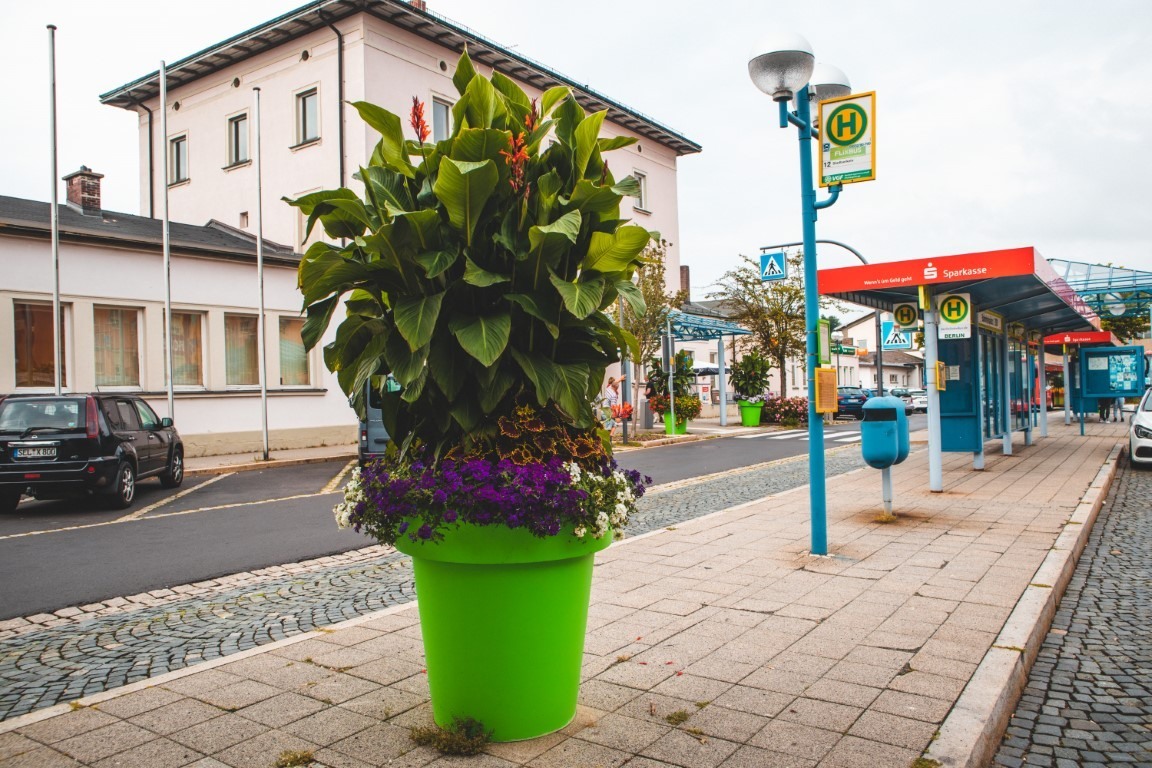 Marktredwitz, Germany| source: www.terraformdesign.eu
At first glance, the arrangement of the space directly next to the street may seem to be difficult. How can you launch plants into a place without any natural substrate? And most importantly: how to do it in a way that is effective and safe for drivers and pedestrians?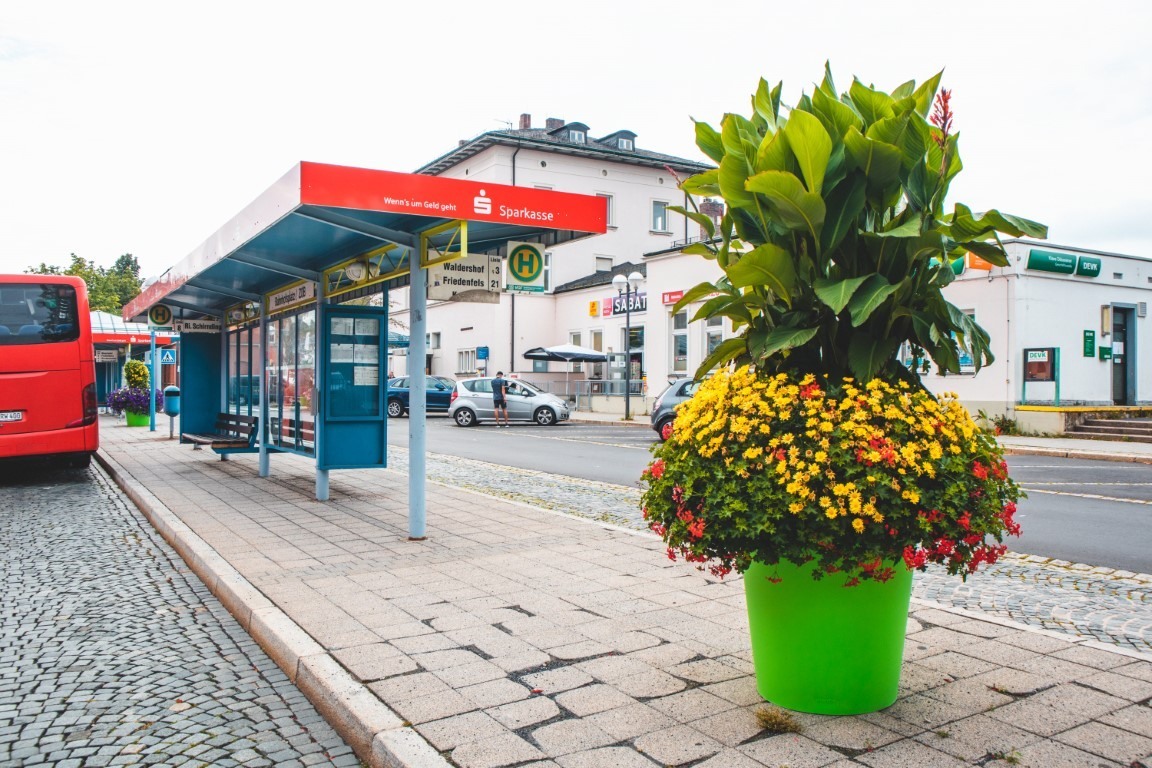 Marktredwitz, Germany| source: www.terraformdesign.eu
Places with heavy traffic require a slightly different approach: it is not worth investing in heavy, static decorations (including, above all, classic concrete containers), which cannot be moved quickly if necessary, and due to their weight, may pose a threat to drivers. Modern city planters turned out to be a good solution – light and capacious enough to accommodate the largest plants – including Canna, which is very popular this season, and the timeless plant always chosen by city gardeners – Surfinia.
Such a solution was taken advantage of, among others, in the German city of Marktredwitz.
Gianto city pots
, models in the most intense colors, have appeared directly on the streets. Interestingly, such a choice is dictated not only by a purely aesthetic concept – vivid colors are better seen by drivers, which in turn improves their alertness on the road. The smooth texture of the pots also favors their exposure directly along the streets as dust and dirt easily disappear with rainfall.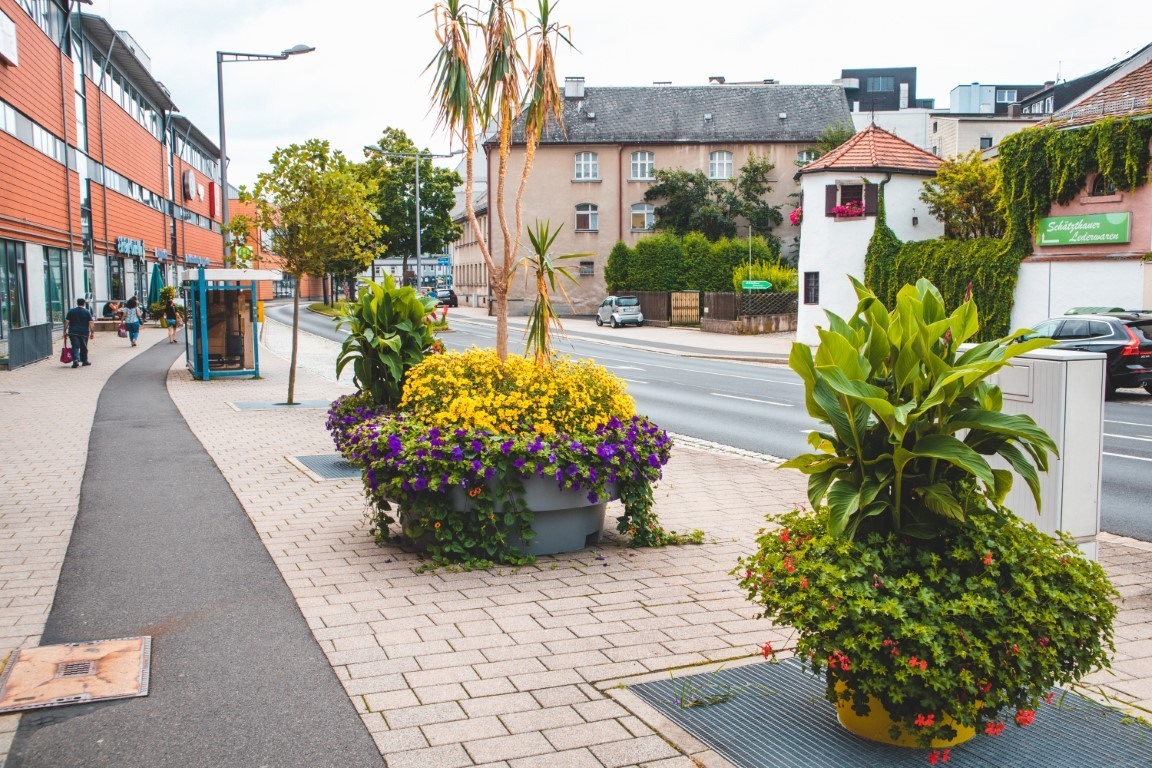 Marktredwitz, Germany| source: www.terraformdesign.eu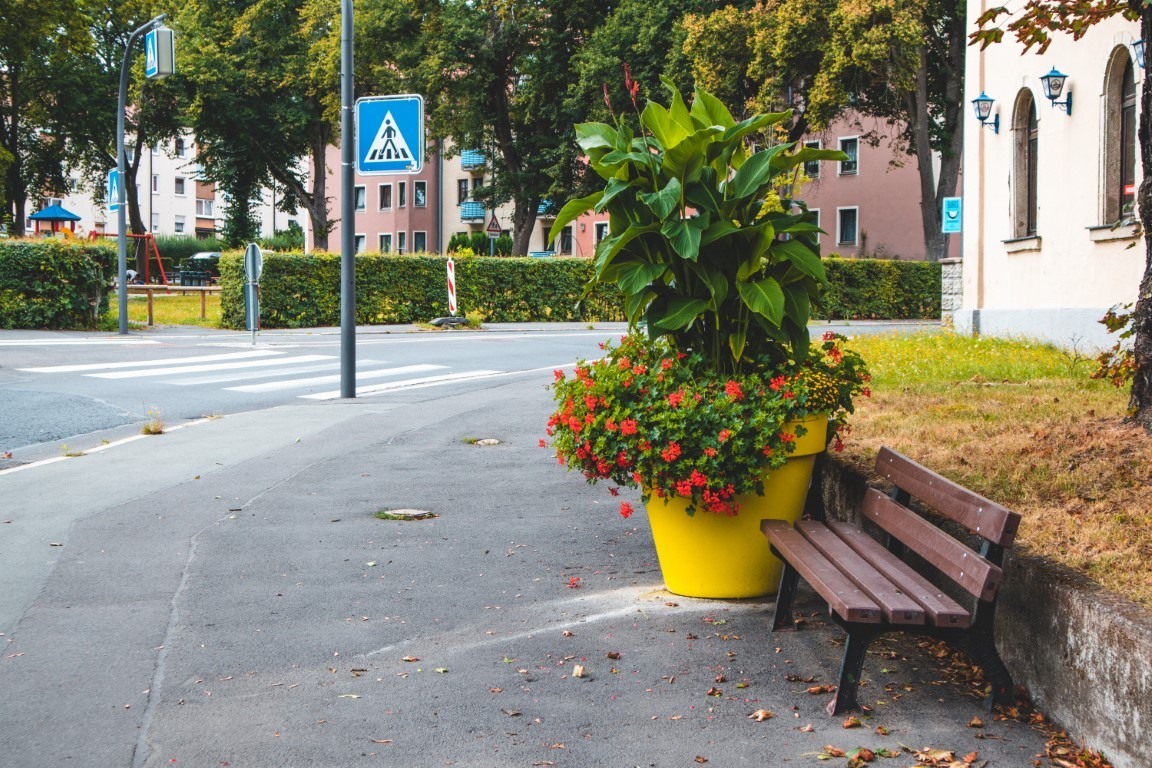 Marktredwitz, Germany| source: www.terraformdesign.eu