There were a lot of Christmas decorations around. One could admire unusual ornaments and atmospheric light strings. In the German city of Luckenwalde, exceptionally unique elements appeared: intensely red XXL baubles and slender openwork decorations.

The Christmas composition was set on one of the city's roundabouts, which is passed by the inhabitants of the nearby neighborhood every day. It is an important place worth emphasising – especially in the run-up to Christmas.
For this reason the character of it was pretty changed – the roundabout space was filled with slender openwork decorations in the shape of cones. These elements inspired by the traditional Christmas tree were illuminated with strings of delicate lights, therefore, the composition is most delightful in the evenings. The illumination of the roundabout is another benefit and a way to disperse the early winter dusk. Moreover, the crossroads became more visible and so safer.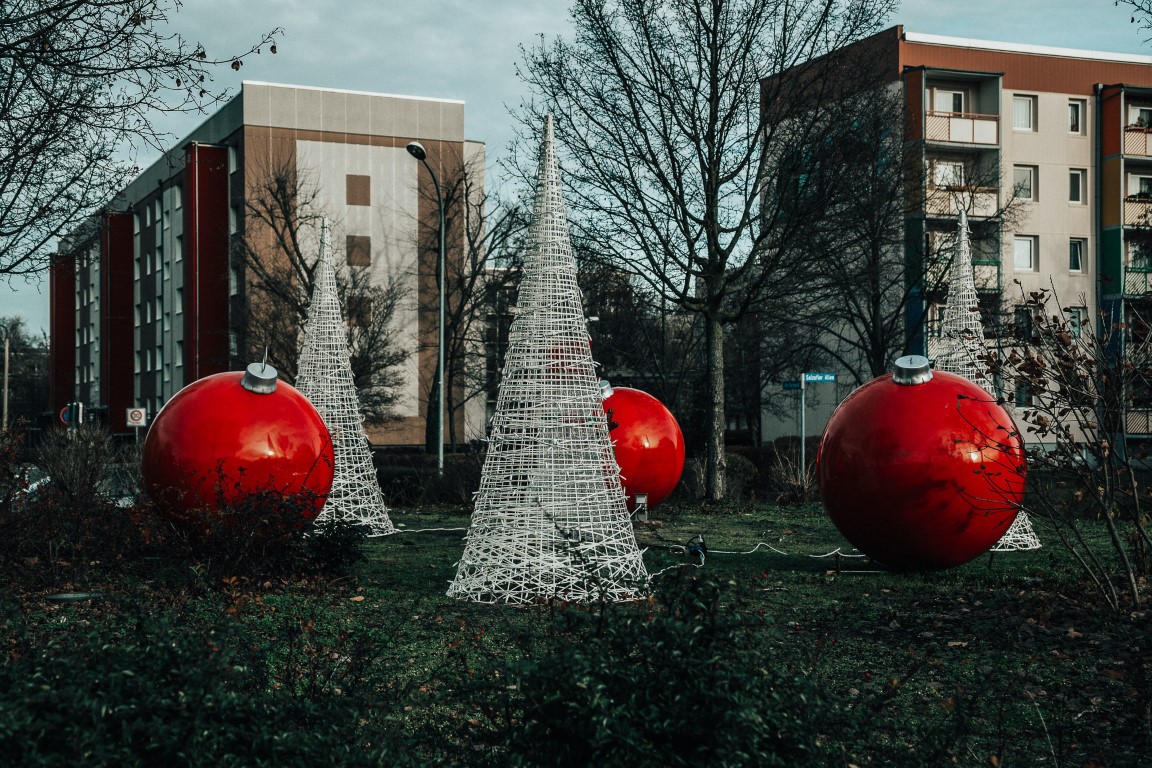 Luckenwalde, Germany | source: www.terrachristmas.com
Openwork decorations were not the only distinguishing feature of the roundabout because also they were accompanied by XXL christmas baubles in traditional red color. Intriguing, large elements caught the eye, making the composition enliven the estate plunged in autumn and early winter.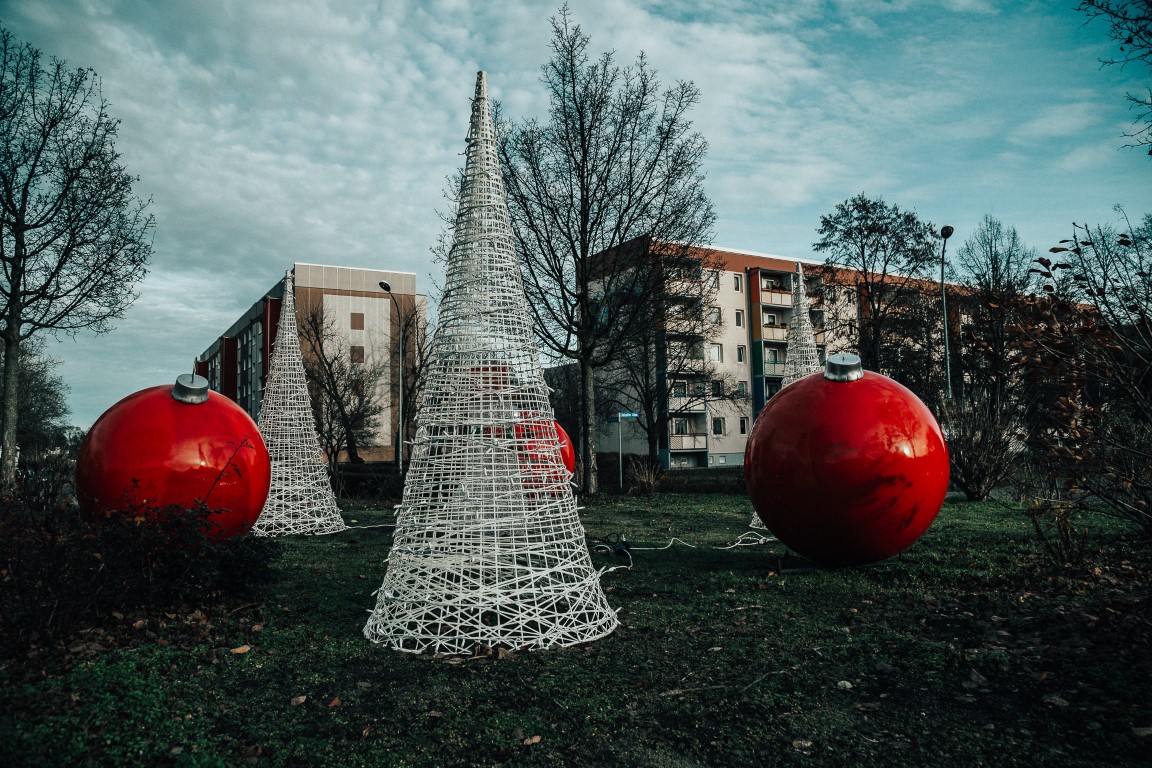 Luckenwalde, Germany | source: www.terrachristmas.com
Residents of the Luckenwalde estate could enjoy the beautiful decoration of the roundabout … And they will certainly be able to count on similar attractions in the coming years – city decorations from the TerraChristmas collection (including the mentioned large baubles or openwork decorations) are made of such solid materials that they will not be harmed even by the most severe winter or accidental mechanical damage. What else … Simply – Happy Christmas!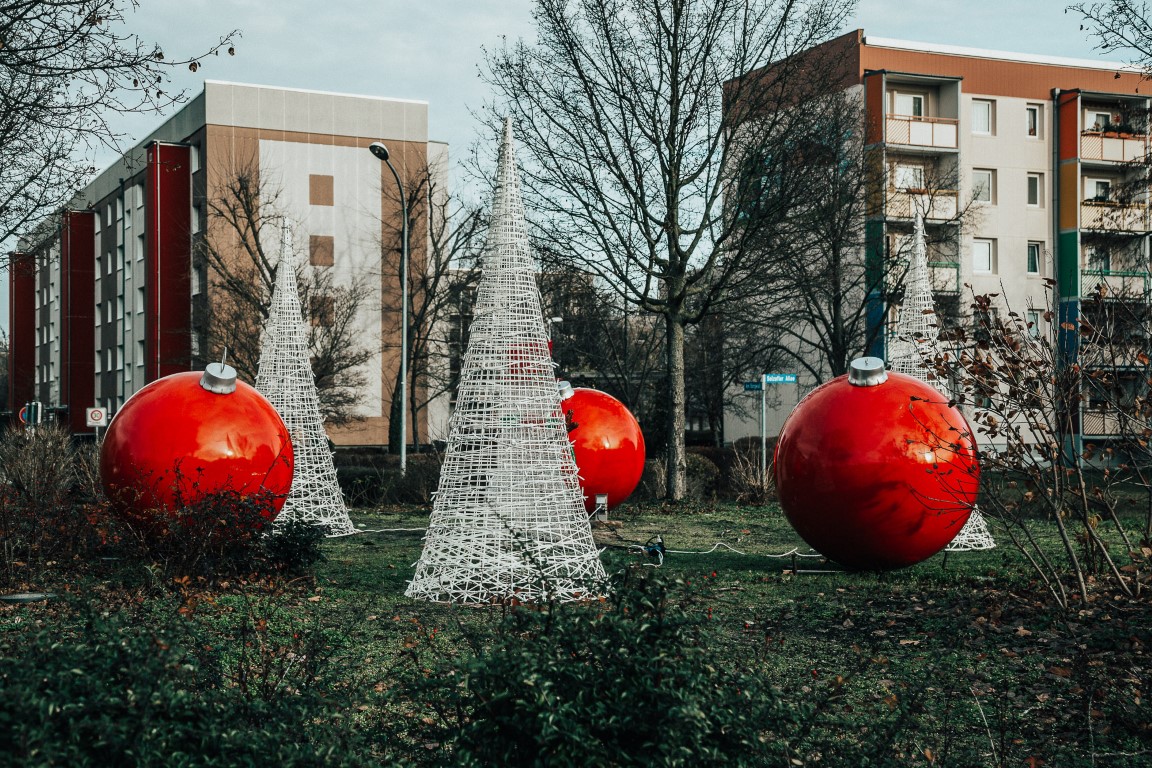 Luckenwalde, Germany | source: www.terrachristmas.com