How to arrange a modern city? Can contemporary urban furniture combine several functions? How can one bring some natural elements to a space covered with concrete?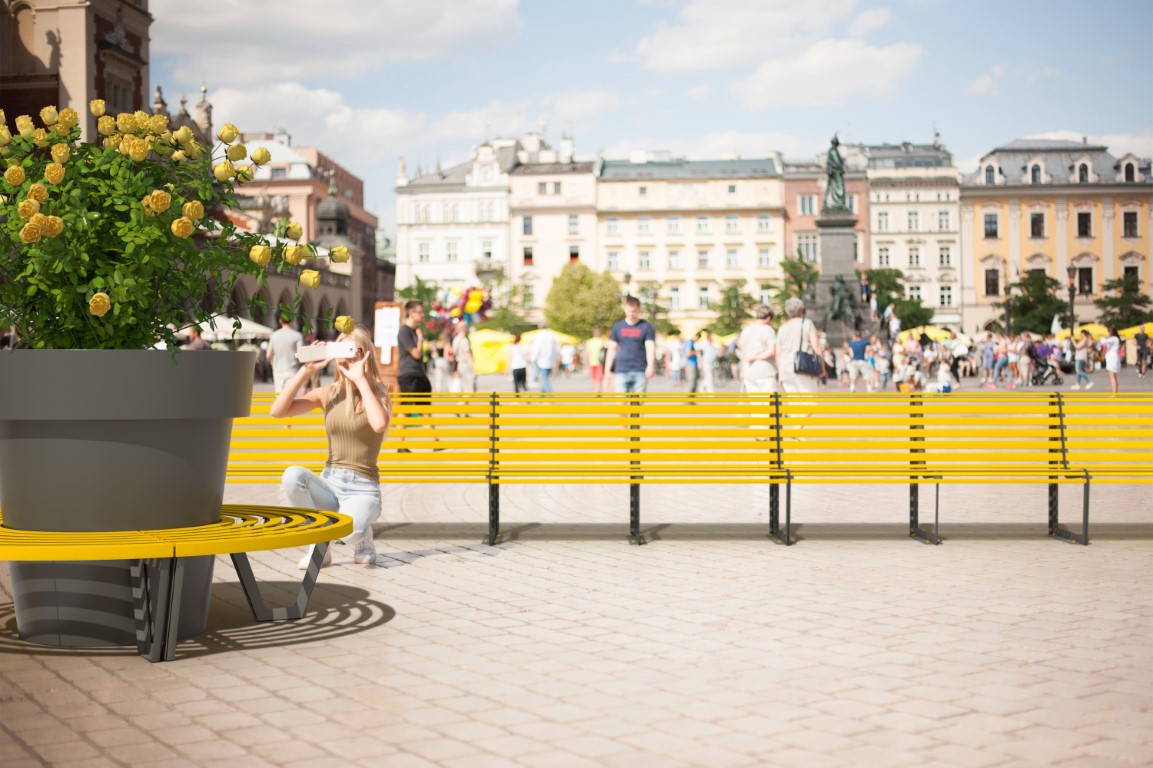 Source: www.terracity.eu
European cities are very diverse, and at the same time … very similar. The lack of natural accents seems to bother the inhabitants of Warsaw, as well as Berlin or Prague. In recent decades most of the cities have been covered with concrete. A significant part of the city squares revitalization was based on crowding out the greenery and flattening the area, covering it entirely with concrete slabs.
Opole, Poland | Source: www.terracity.eu
Greenery ( meaning trees or flowers ) was almost completely forgotten. The result: many urban spaces are deprived of nature and functional small architecture to this day. The fact is that the main city squares must be able to accommodate a large number of people, but also it needs to be a place where it is possible to organize various types of cultural events.
Mrzeżyno, Poland | Source: www.terracity.eu
The answer to the problems of modern cities are modular urban furniture, which combine several functions, guaranteeing saving valuable place. European cities are increasingly being arranged with benches from the TerraCity collection. The advantage of these solutions lies in their compatibility with large pots. This is the only proven way to bring both, a comfortable seat and a stylish flower pot that can hold some bush or even a tree.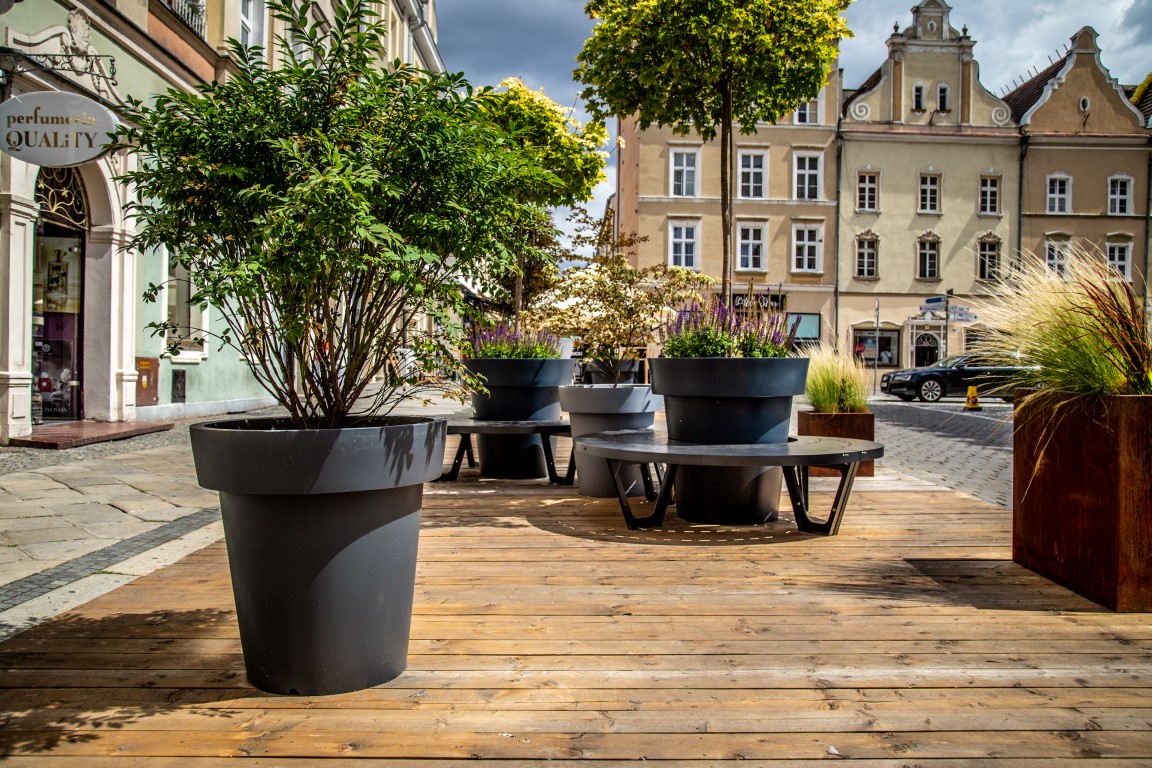 Opole, Poland | Source: www.terracity.eu