City Days, harvest festivals, regional holidays, and even … visits of amusement parks. There is a lot of things going on in public spaces! Good things cannot last forever though… one may even be tempted to say that the greatest advantage of events in common spaces is their fleetingness. Waiting the whole year for a few days of events makes them unique. However, how to prepare a space for intensive use? How to make hundreds or even thousands of guests feel comfortable?
Stettin, Poland | source: www.terraformdesign.eu
In such unusual circumstances, mobile decorations work well. Only components that can be easily delivered and then quickly dismantled can be so well adapted to the needs of the guests. Interestingly, the range of mobile city decorations is made up of not only XXL pots, but even … the Flower Towers. Models with a special transport hook can be moved from one place to another with a help of a small crane, without any damage to the plants.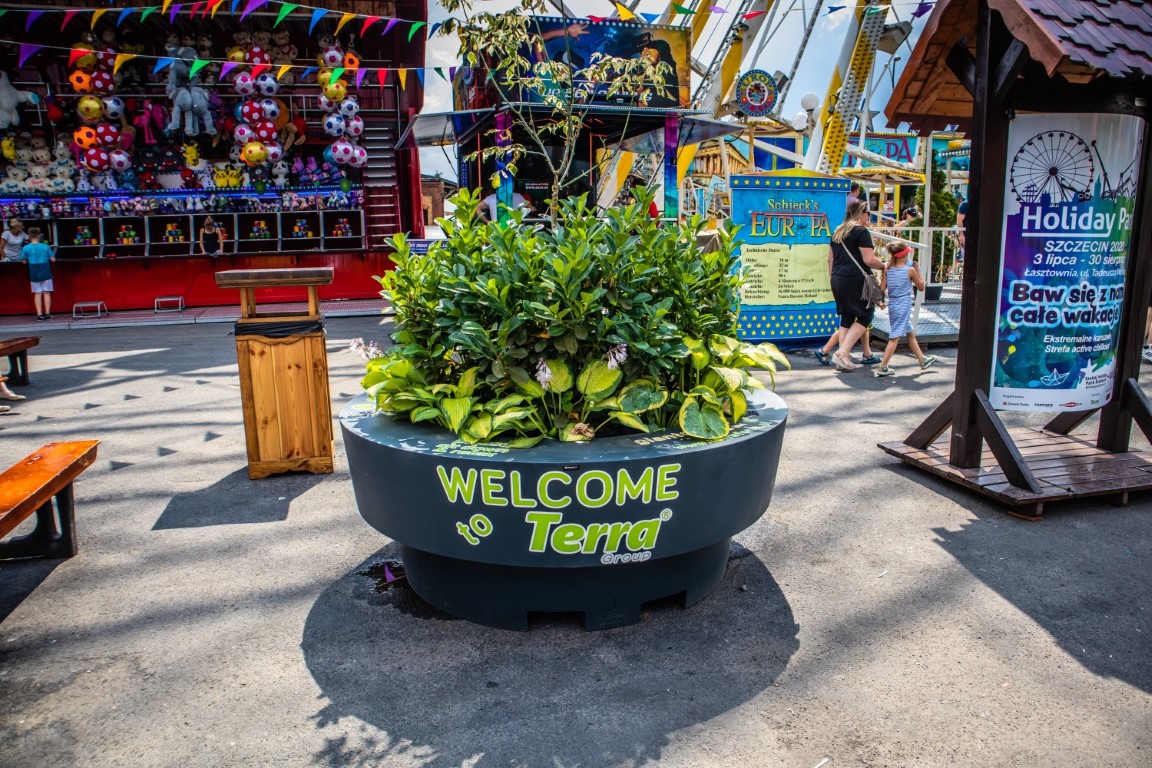 Stettin, Poland | source: www.terraformdesign.eu
But let's go back to the plant containers – when organizing City Days or complementing the elements of an amusement park, it is worth paying attention to the multi-functionality of the decorations. Outdoor events are often so popular that due to the limited space, it is impossible to set both purely decorative elements and those that improve the comfort in the area.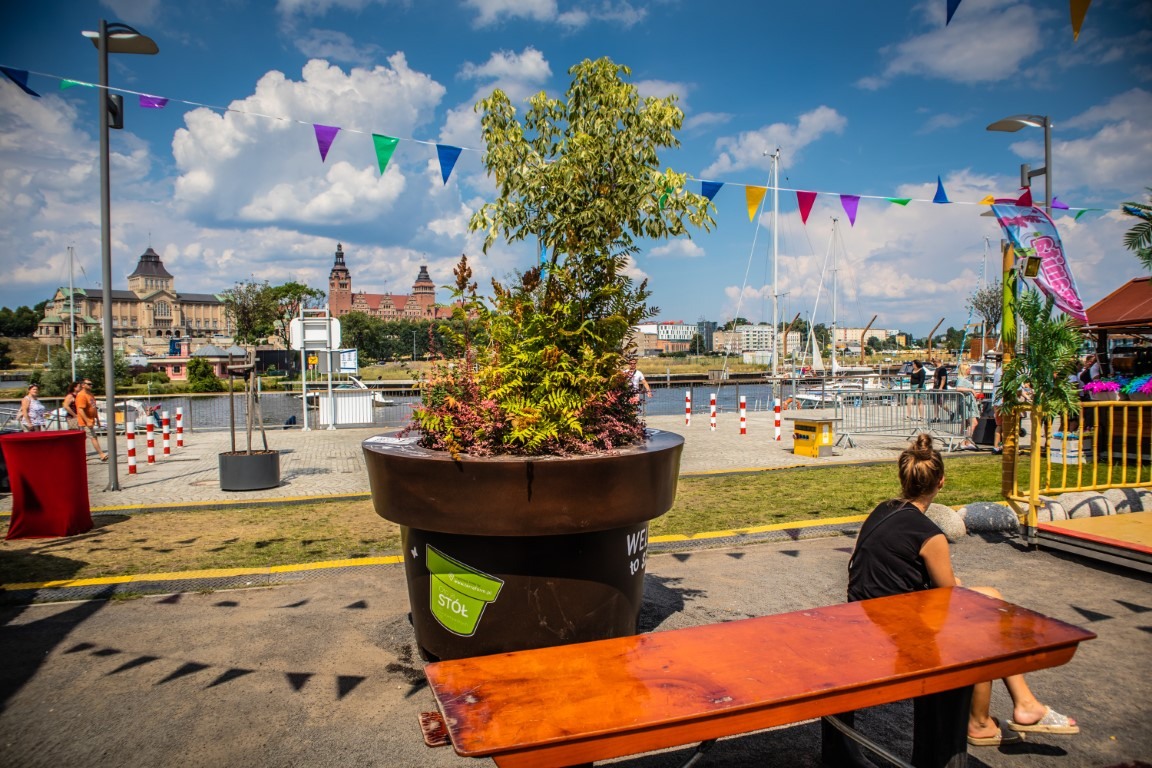 Stettin, Poland | source: www.terraformdesign.eu
In crowded spaces, mobile urban pots with a seat function or models with a table work really well. These large, minimalistic and robust containers can be delivered quickly and easily thanks to the special grooves for the light pallet truck. Their presence also means an additional bench or an alternative place to eat a meal – a perfect complement to the gastronomic zone of any larger event.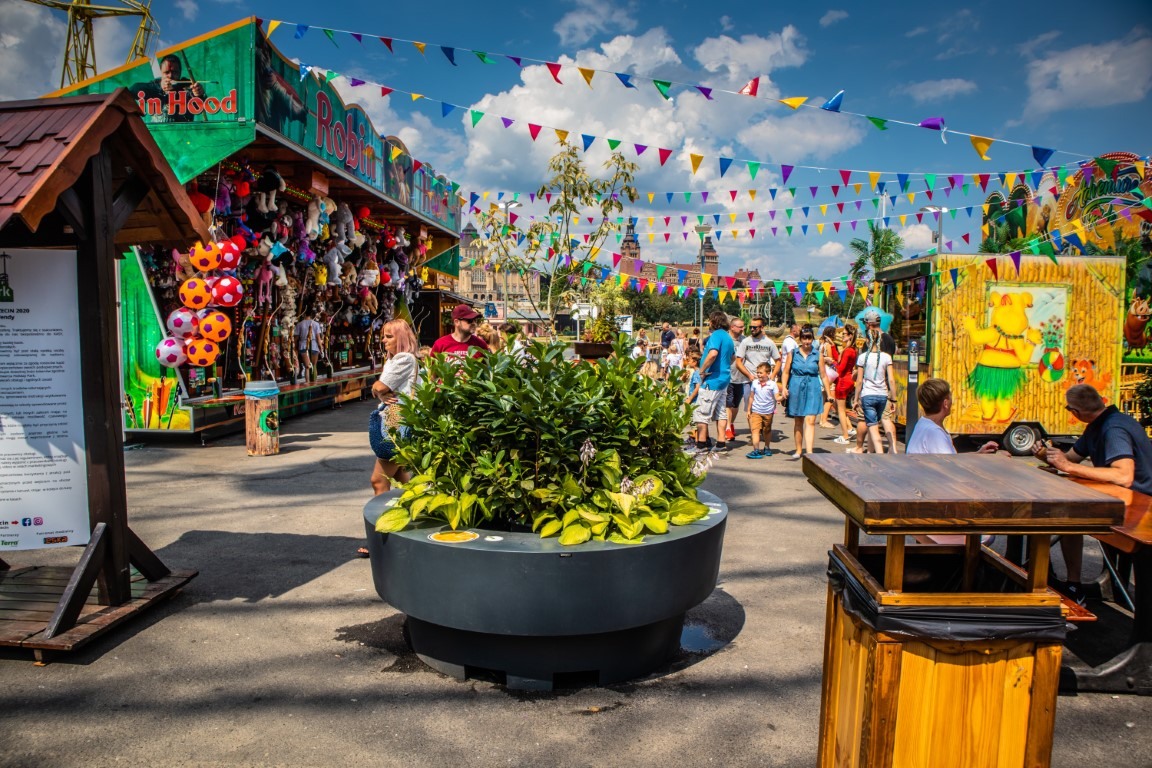 Stettin, Poland | source: www.terraformdesign.eu
This type of solution was chosen, among others, during the Holiday Park in Szczecin. This year's event is the largest happening of this type available to guests after the lockdown caused by the coronavirus pandemic. No wonder that, after such a long period of isolation, lovers of strong emotions stormed the area of  szczecin Łasztownia and the entertainment facilities located there. After an exciting ride on an 80-meter carousel with chain swings, the only thing left to do is to satisfy the hunger for … delicacies in the gastronomic and leisure zone.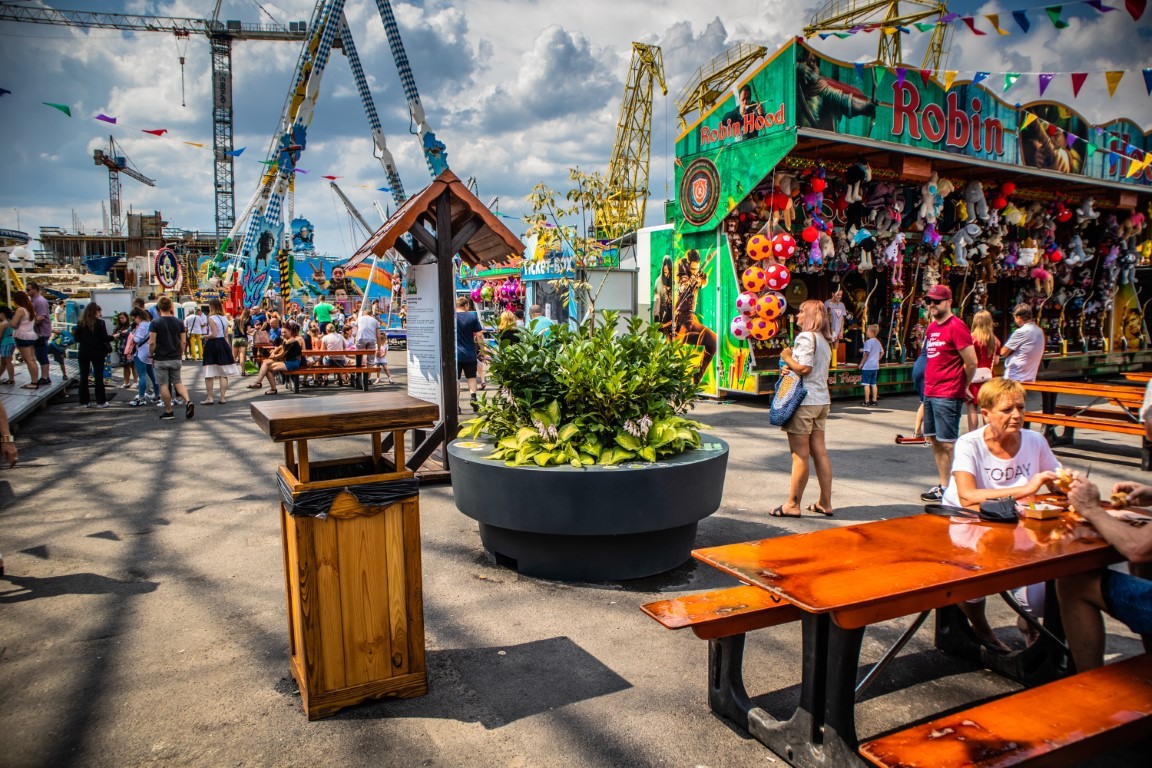 Stettin, Poland | source: www.terraformdesign.eu
Guests visiting the Szczecin amusement park will find not only small bars with take-away meals, but also they can relax while sitting on one of the XXL mobile benches with a flower pot. On the surface of the decorations, there are funny stickers referring to the place – it is an interesting way to functional, inspired by nature and aesthetically complement any outdoor event. When the gathering comes to its end, XXL pots can be quickly moved to another location, where they will become another attraction for passers-by.