In the German coastal city Greifswald, some unusual urban pots have appeared. Their uniqueness lies in an original form as the edge of a container is extended not without a reason…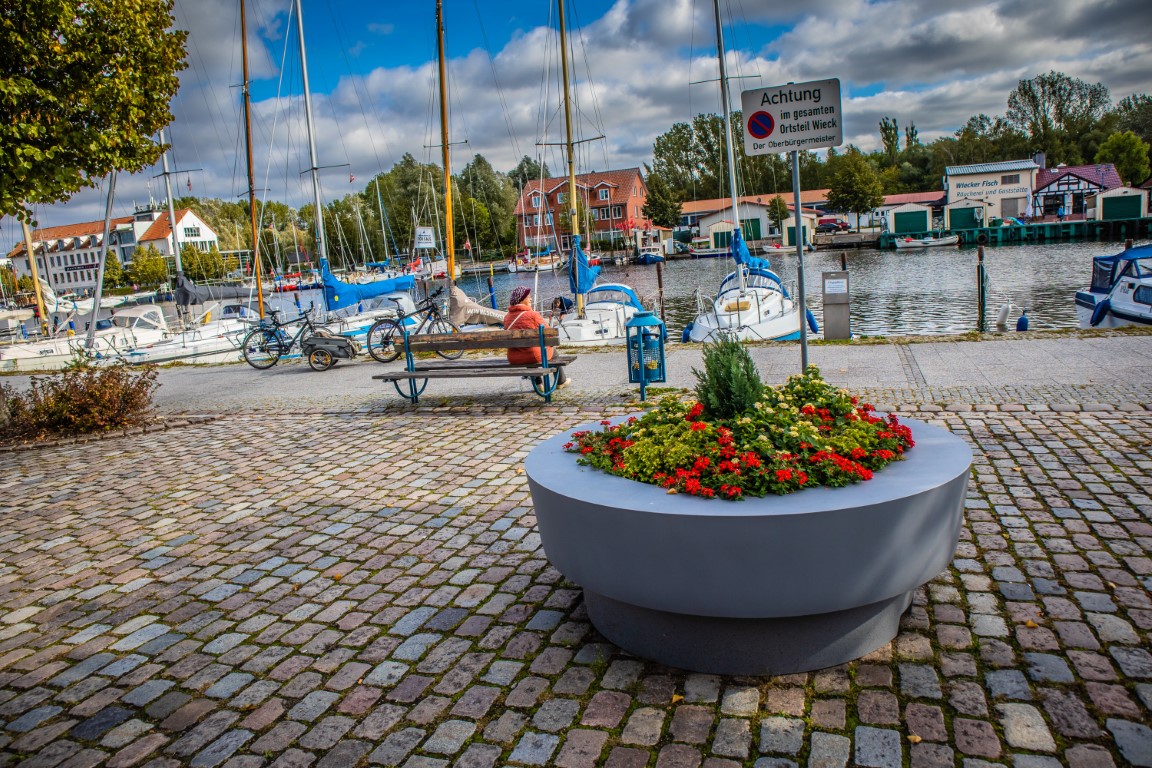 Greifswald, Germany | Source: www.terraformdesign.eu
One of the biggest attractions of Greifswald is the marina. Yachts, sailboats and motorboats moor along the channel of the Ryck River. However, not only "boaters" can find something for themselves. This neat and well-kept area is a great idea for a family walk – admiring the views you can easily wander to the Baltic beach.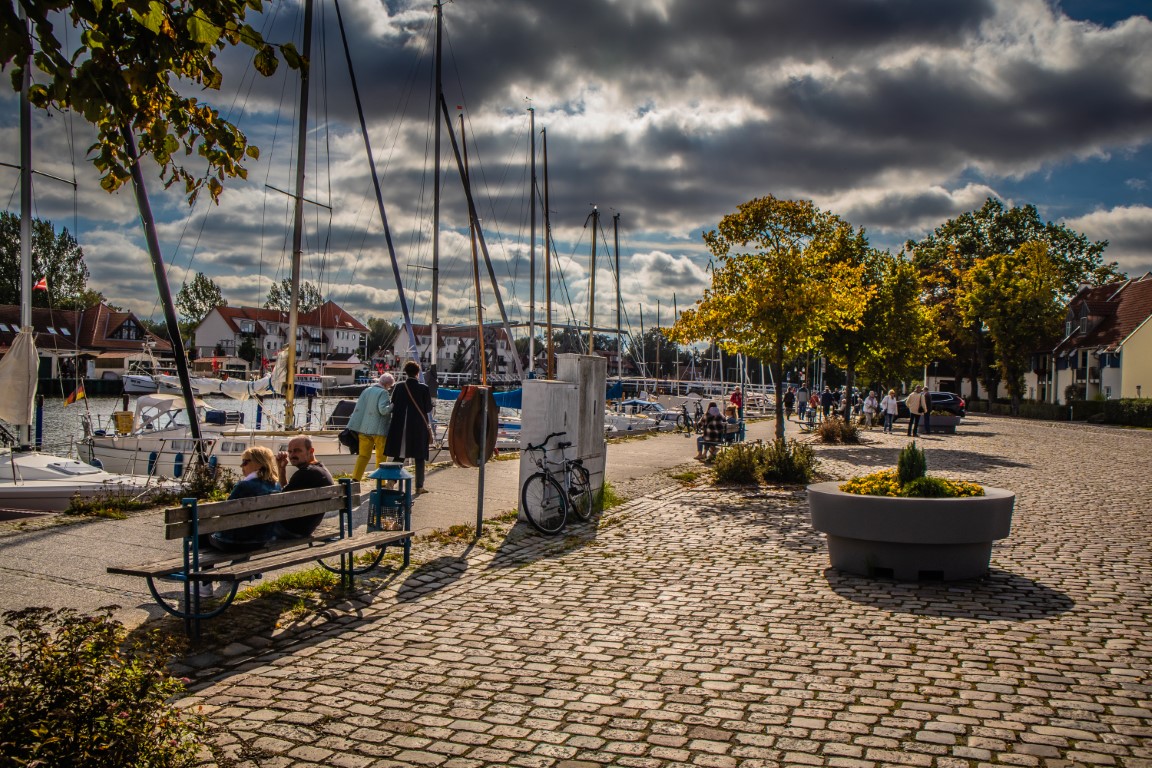 Greifswald, Germany | Source: www.terraformdesign.eu
Still, to be able to fully enjoy the panorama, it is worth stopping for a moment …That is why, urban pots with a seat function appeared at marina. How does it work? The secret lies in the well-thought-out design combining two functions – a bench ( an expanded edge plays this role ), and a container for plants.
Greifswald, Germany | Source: www.terraformdesign.eu
The marina in Greifswald can be a role model in arranging problematic public spaces. Although there is a lack of space for new natural plantings, there is plenty of greenery. Trees constituting the axis separating the river channel from the promenade are not the only green accent.
The solution for the area covered with cobblestones turn out to be mobile urban pots – the models enriched with special grooves for a pallet truck, hidden in the base. This is a convenient and quick way not only to bring planted decorations to the area, but also, in the long run – to change their setting according to one`s needs. Arrangement does not require complicated construction works or engaging heavy, devastating ground vehicles – the marina will remain as beautiful as always!