Outdoor Christmas baubles are remarkable Christmas decorations that appear more and more often in the city centres, squares and along promenades. These types of decorations give a wide range of possibilities when it comes to arranging the space, especially since you can choose from four sizes of Christmas balls. To make your decision easier, we have prepared a short guide that will tell you what size of XXL baubles will be the best.
Four sizes of outdoor Christmas baubles
The very name of these unique Christmas decorations indicates that you will be dealing with the XXL format. Large TerraChristmas baubles are about 10 times larger than standard Christmas tree decorations. Thanks to this, they look marvellous individually when placed on a stand, but also in groups, arranged in a special pyramid, suspended from a tree or the ceiling. There are many ways to use them and if you add four more sizes to it, the wide selection can make you dizzy. That is why in this text we will present you projects showing all sizes of outdoor Christmas baubles.
Available diameters of outdoor Christmas baubles:
60 cm,
80 cm,
100 cm,
120 cm.
The 20 cm difference in diameter may seem insignificant, but when you put the smallest and largest outdoor Christmas baubles together, it turns out to be quite large.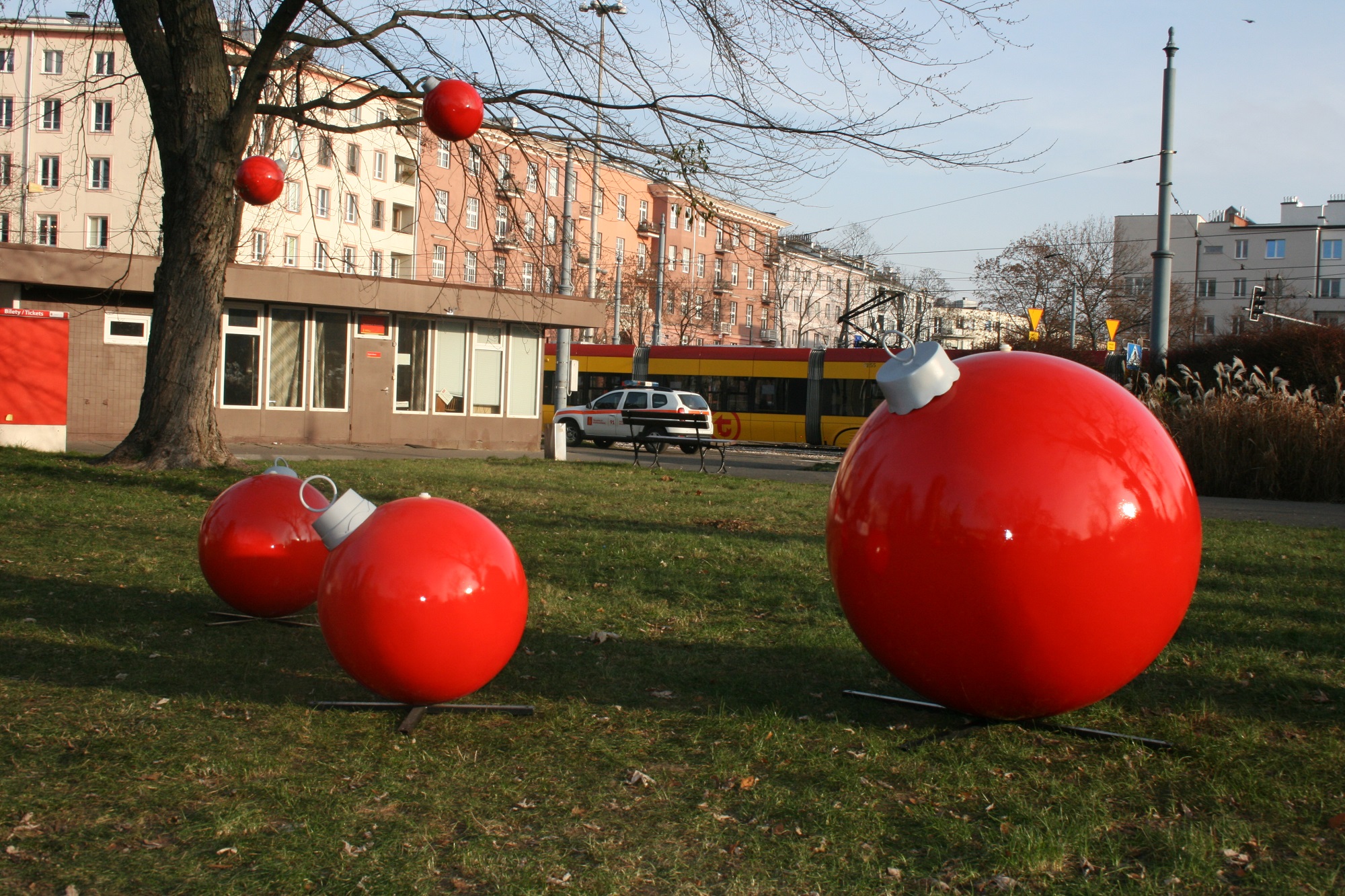 A real giant – a outdoor Christmas bauble with a diameter of 120 cm
An outdoor Christmas baubles with a diameter of 120 cm is the largest variant. Perfect as a dominant in Christmas compositions, but due to its size, it will do a wow effect even when placed individually! The bauble will look especially good in large open spaces, in front of the entrance to the building. A considerable size is a great advantage if you want to display a sticker with your own coat of arms, logo or Christmas wishes.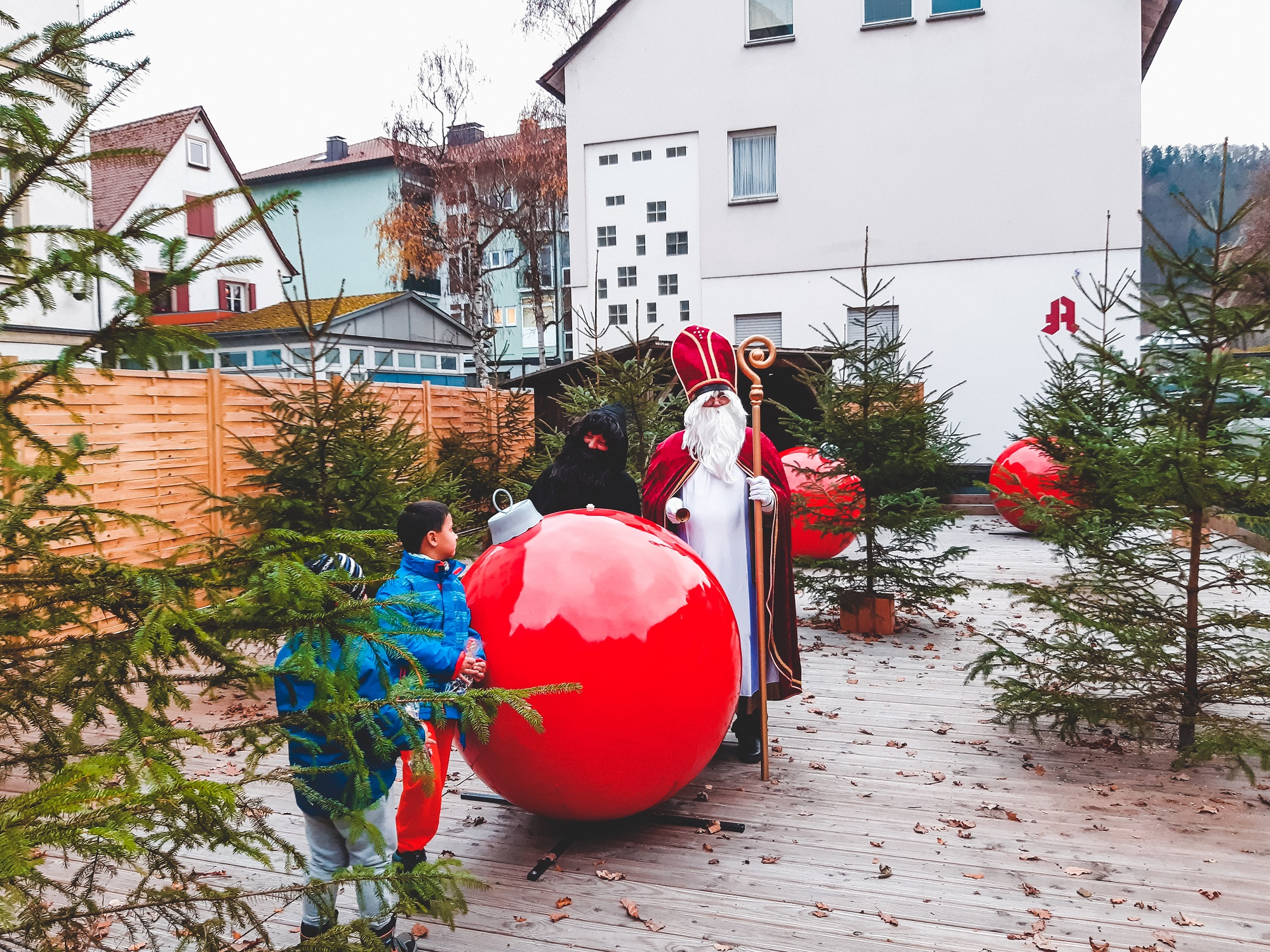 Just right – a oversized bauble with a diameter of 100 cm
A large 100 cm bauble is the most frequently chosen option. No wonder, as it suits virtually any Christmas project. Whether in the form of a pyramid in the city centre or freely scattered decorative spheres in the square, it will also look beautiful under the city Christmas tree, combined with other sizes of outdoor Christmas baubles. As in the case of the largest variant, the glued graphics will also be perfectly visible and certainly no one will miss them.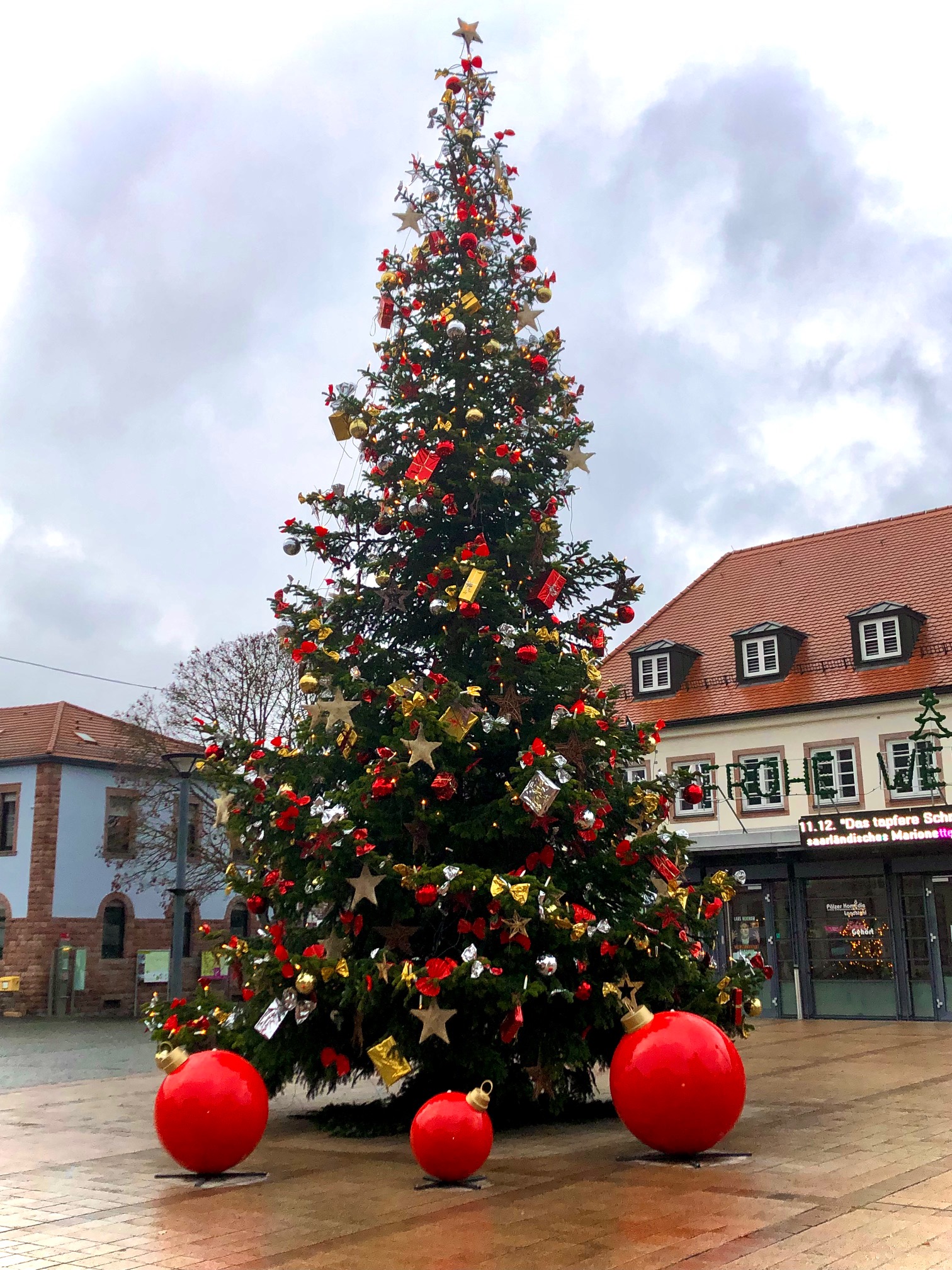 Small is beautiful – oversized baubles with a diameter of 80 and 60 cm
Although baubles with a diameter of 80 and 60 cm from TerraChristmas are much bigger than the traditional decorations hung on Christmas trees, they belong to the category of small decorations intended for public spaces. They look splendid together in large numbers, e.g. in a pyramid or as an addition to a bigger Christmas composition, both outside and inside. Moreover, an x-mas ball with a diameter of 60 cm is perfect for hanging on trees. This idea allows you to create a remarkable urban Christmas decoration.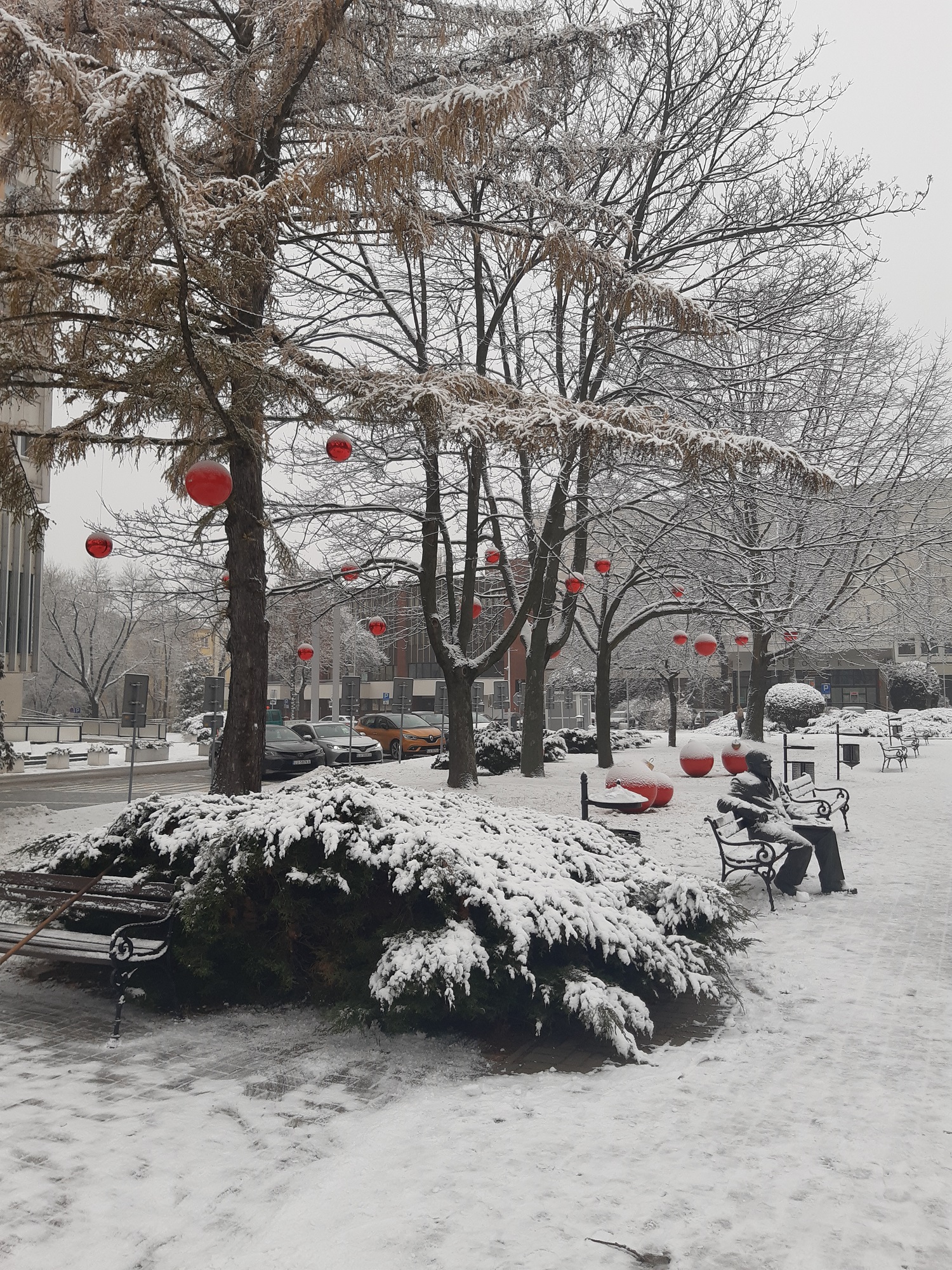 Mix freely – get a special oversized Christmas decoration
Big outdoor Christmas baubles offer really enormous possibilities in creating Christmas arrangements. You can choose one or several sizes, a color or individually designed stickers. Regardless of the final decision, you will always be sure that all the elements will harmonize perfectly with each other and the decoration will be remembered by everyone. In the next year, you can arrange them differently or buy a few more pieces to get a completely new look. Thanks to this, your Christmas composition will never get bored, which is extremely important because large baubles are very durable and will serve you for many years.