More and more European cities are dressing up for Christmas, among them Świdnik (Poland). Huge Christmas balls and Christmas ball pyramids in a romantic red color turned out to be the hit of last season … and they will certainly be appreciated this year too!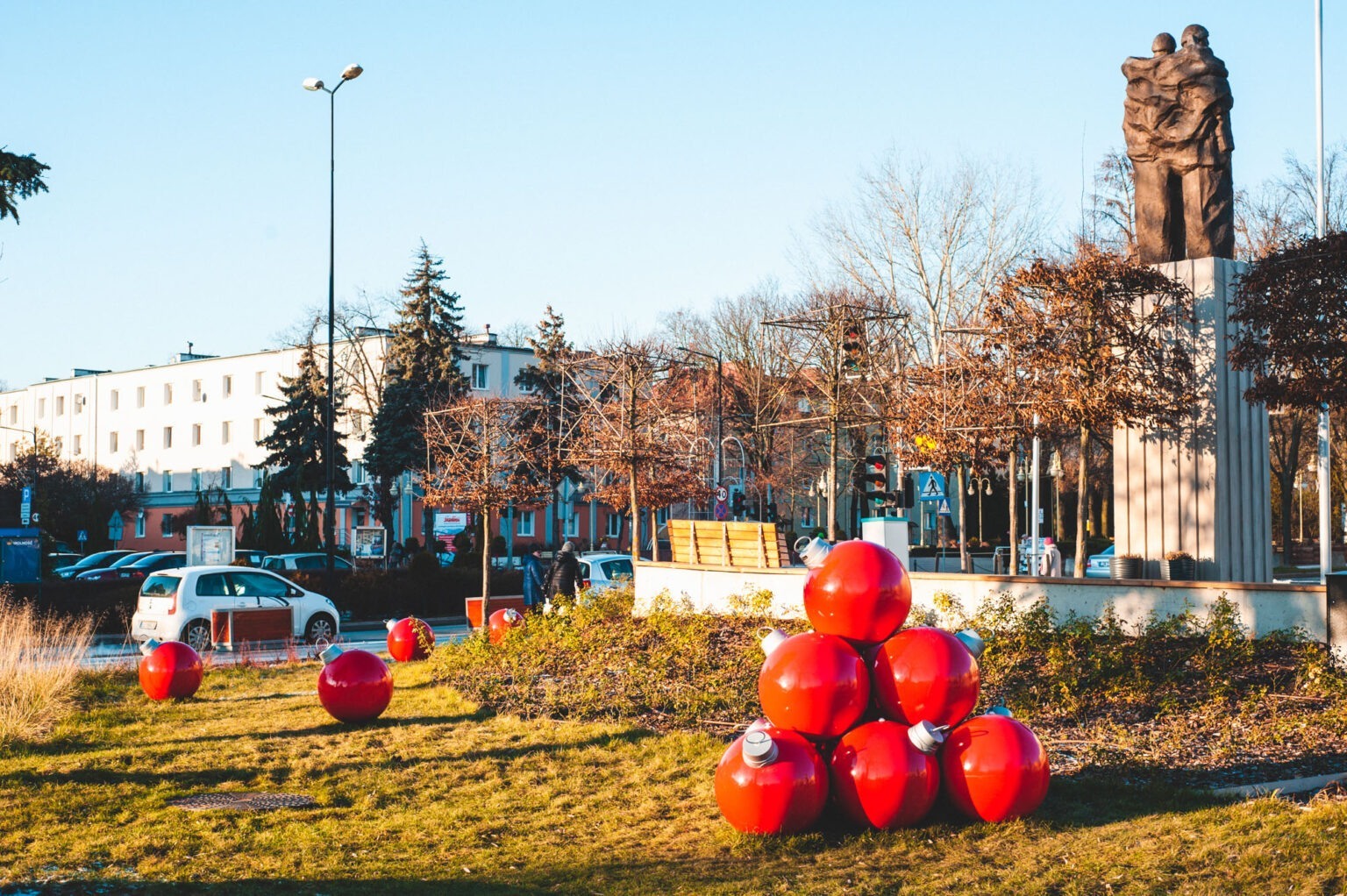 Świdnik, Poland | source: www.terrachristmas.com
Last winter, one of the most interesting ideas for the Christmas arrangement for the city was chosen by Świdnik (Poland). Near the Constitution Square, a pyramid of red XXL baubles was created, and right next to it, individual Christmas balls appeared – they were placed on the lawns in a random arrangement, giving the impression of a free, even spontaneous composition. Thus, the decoration resembles the one we know from home interiors – it is informal and natural, i.e. one that brings the best memories of Christmas.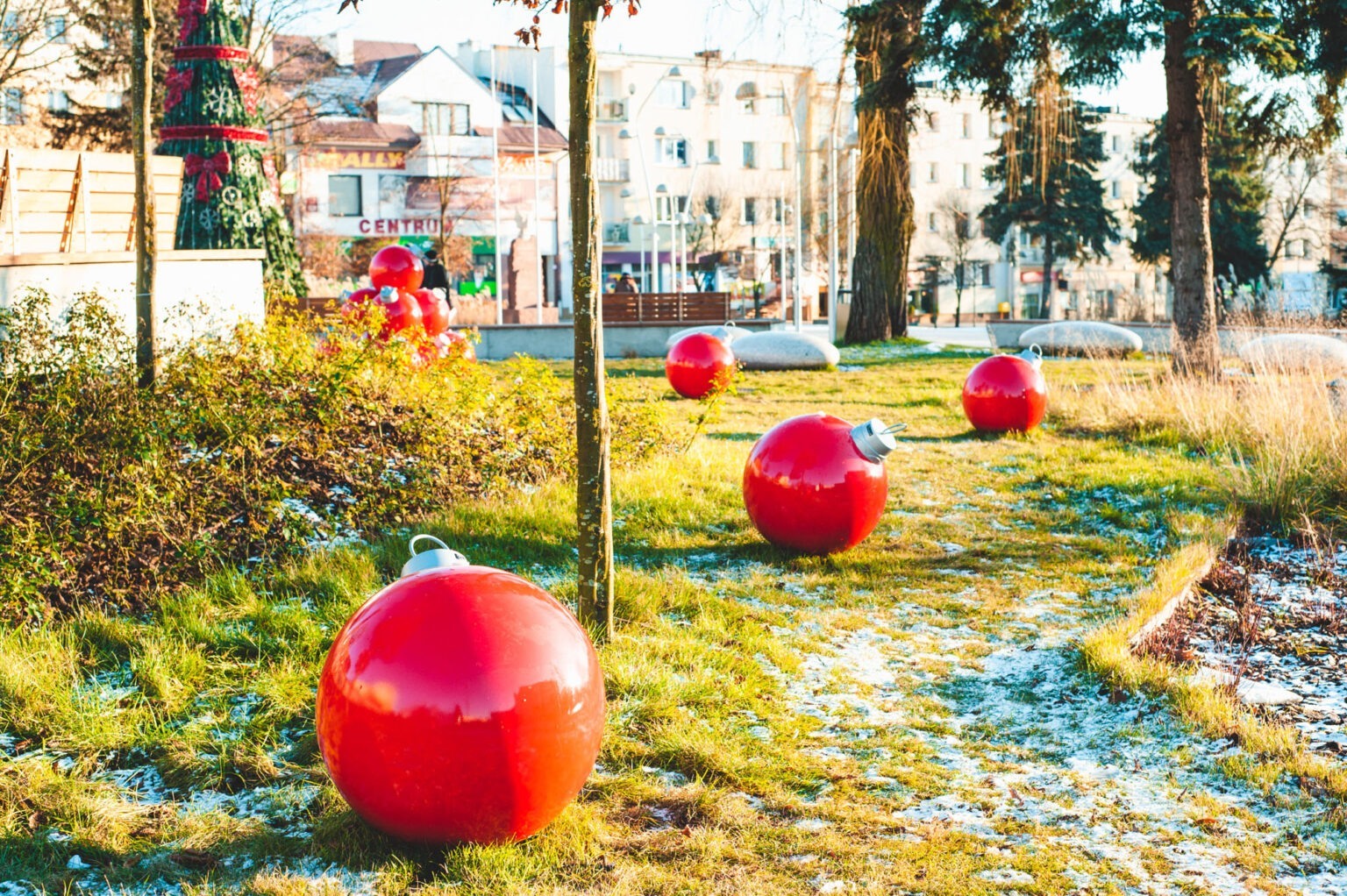 Świdnik, Poland | source: www.terrachristmas.com
How was the pyramid made of huge Christmas balls created? This is a very interesting process – each of the baubles is solidly based on a frame hidden inside – thanks to it, the decoration, although seems to be light and delicate, is very stable and will not fall apart. Similarly, individual baubles were stabilized – all fixed on smaller supports, which ensure that none of them would change their location – neither due to strong wind nor acts of vandalism.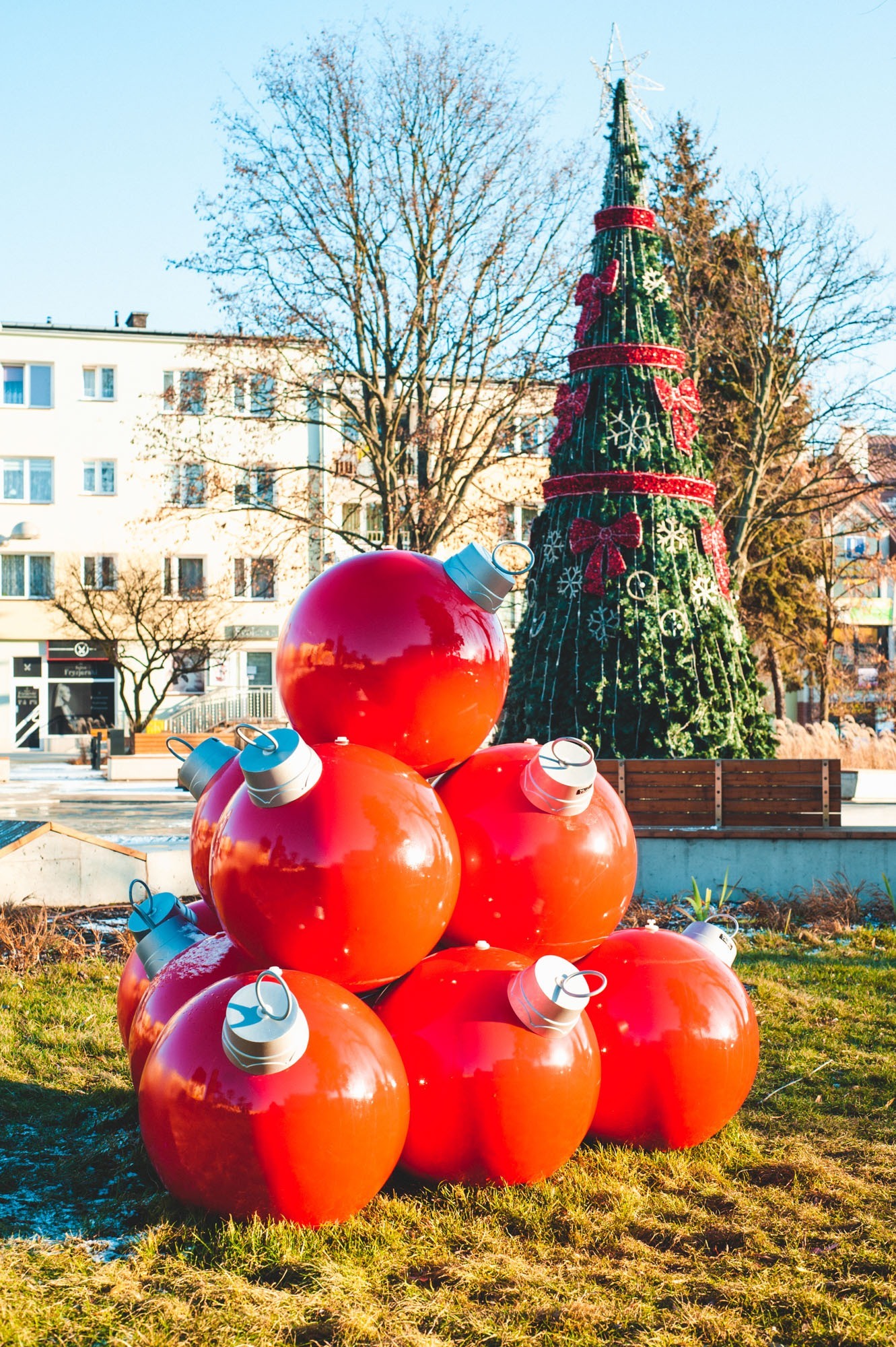 Świdnik, Poland | source: www.terrachristmas.com