A Heart In Action: Transformative XXL Christmas Baubles and the Dawn of New Inspirations
As winter blankets the world in a serene layer of snow and the enchantment of the holiday season warms our hearts, a unique opportunity for reflection, renewal, and profound change emerges. In the spirit of this festive period, we present more than mere decorations – we introduce agents of transformation: XXL Christmas baubles adorned with powerful preventive slogans.
A Winter's Tale: The Magic of XXL Christmas Baubles
Picture this: a winter landscape painted in shades of white, the early onset of darkness accentuating the glow of Christmas lights that twinkle like stars in the night sky. In this magical setting, amid laughter and joy, lies a subtle yet profound chance for personal and collective transformation.
We all harbor aspirations to enhance our lives. While some possess the inner strength to embark on this journey independently, others may seek an external spark or assistance to find their own path to positive change. In this holiday season, we aim to be that spark for society – a beacon of encouragement, motivation, and positive change.
From Tradition to Transformation: XXL Baubles Illuminate Minds
Recall a moment from a moving initiative two years ago in the charming town of Jasło. Christmas baubles transcended their traditional role as decorations, becoming carriers of preventive slogans in local schools. The beauty of this campaign lies not only in the holiday adornment but in the profound impact of the conveyed messages.
In collaboration with the preventive campaign 'Keep a Sober Mind' in Jasło, eight primary schools became beneficiaries of these special XXL Christmas baubles, each carrying a theme proposed by insightful students. The selected slogans resonated with positivity, autonomy, and a sense of collective responsibility, creating an atmosphere of inspiration and shared purpose.
These are not just slogans; they are a manifesto of youthful strength and a decision to live a life full of inspiration. The students' messages echo with positivity, encouraging a life free from addictions and embracing choices that lead to a brighter future.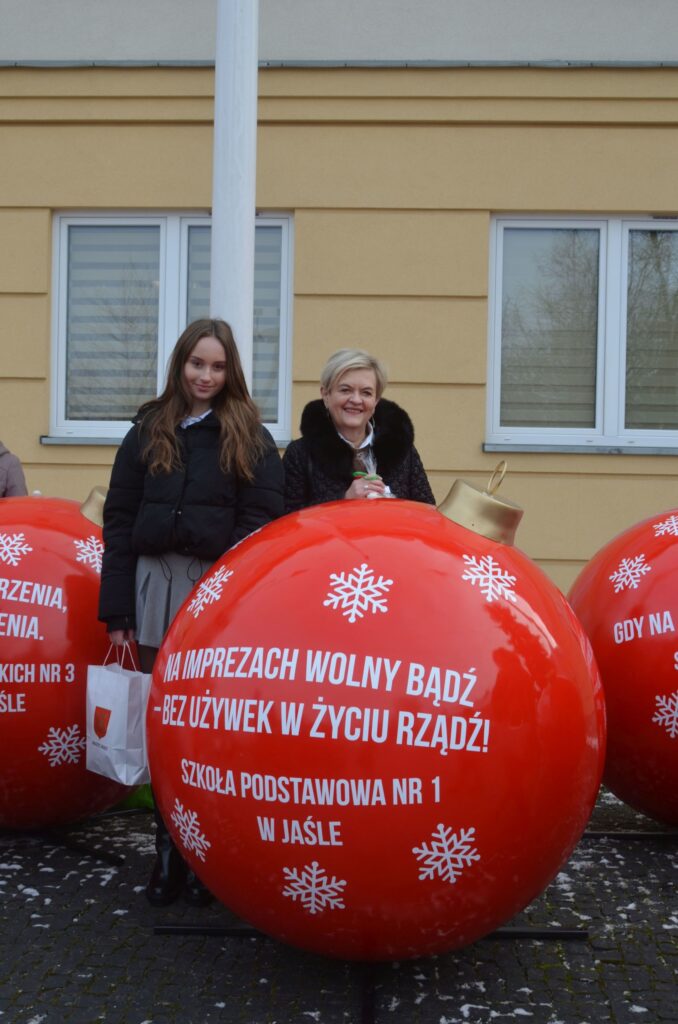 New Year New Plans
This is our year, where we intend to spread our wings and make a difference. The diversity of needs around us is apparent, from addictions to children in orphanages, animals in shelters, and the challenges faced by hospitals. The sheer volume of ideas showcases the multitude of opportunities to make a positive impact.
While it's disheartening that so many individuals, both human and animal, are in need, the silver lining is the abundance of hearts ready to extend a helping hand and sow a spark of hope. Together, we can make this year exceptional for those who need support and hope.
Hearts in Action: Spreading Joy and Hope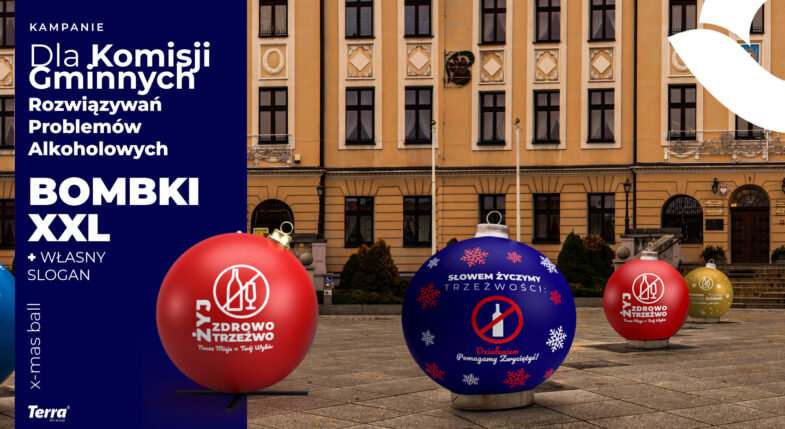 In this joint initiative where the heart beats for the good of society, we invite you to join our mission. Which organization would you like to support in this exceptional year? Together, like a spark lighting a candle, we can start a wave of positive changes.
Our Ideas For Baulbs:
Live Healthy, Live Sober: Our Mission, Your Choice
Alcohol-Free, Full of Joy: Together for Health and
Happiness Life Without Alcohol, Life Full of Hope:
Together We Are Strong Wishing Soberness in
Words, Helping Triumph in Actions! Sober Dreams,
Sober Actions – Free from Alcohol, Full of Life!
Let our Hearts in Action be a source of joy and hope for those who need it most. Every bauble, every message, and every gesture can become a drop in the sea of good, collectively creating powerful changes. Our solidarity can be a beam of light in this winter scene, bringing warmth to those who need it most. Together, we can be the catalyst for something truly beautiful!
In the spirit of the season, we're excited to share some inspiring ideas with you. These thoughts are concepts but also a spark of motivation that we hope will ignite a fantastic initiative. Our aim is simple yet powerful – to inspire positive changes, encouraging everyone to evolve into the versions of ourselves we've been eagerly awaiting. We truly believe in our collective capability for transformation!
Your feedback means the world to us, so if these ideas resonate with you, don't hesitate to leave a comment. Moreover, in the true spirit of giving, we're thrilled to announce that we can create personalized ornaments tailored just for you. No matter where you are in the world, we'll send a piece of this festive spirit your way.
Wishing you all a joyful and transformative holiday season!